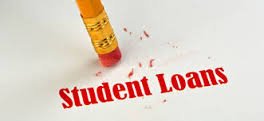 For MBAs who pursue careers in the nonprofit and public sectors, paying back staggering student loans they took out to finance their degree can be incredibly challenging. At the University of Pennsylvania's Wharton School, a social impact‒focused fund managed by the Wharton Social Impact Initiative comes to the rescue.
The John M. Bendheim Loan Forgiveness Fund for Public Service was created in 2005 by a 1940 graduate of the school, John Bendheim, and his son Tom, WG/Lauder '90. The fund will grant up to $20,000 per year to pay down selected candidates' student loans.
Wharton MBAs are eligible to apply more than once during the first five years after graduation. Candidates are evaluated by a committee made up of representatives from WSII, Financial Aid, MBA Career Management, MBA Admissions, Wharton's Executive MBA program and the MBA Program Office. Previous award recipients also provide input into the selection process.
To date, the loan forgiveness fund has granted almost 100 awards totaling more than $1 million. Previous winners have included Wharton alumni pursuing careers as teachers advocating for the arts, financial analysts for state education departments and government thought leaders around the world, among many others.
Applications are open now to Wharton MBA graduates from the Class of 2010 onward who are currently employed full-time in a public sector or nonprofit position.