Cambridge's Judge Business School Extends Lifelong Learning to EMBA Grads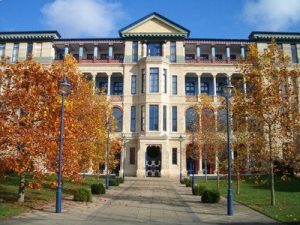 The Judge Business School at Cambridge University this summer becomes the latest in a growing list of business schools that are offering lifelong learning opportunities to some of its graduates. Judge recently announced that alumni of its Executive MBA (EMBA) program will now be eligible to return to campus to take free one elective per year.
According to a report in PoetsandQuants, the offer, which had been available previously on an informal basis, is expected to attract roughly a third of the Judge EMBA program's grads back to campus this fall.
The University of Pennsylvania's Wharton School was one of the first leading business schools to implement a free lifelong learning component for alumni. The Philadelphia school launched its tuition-free, ongoing executive education offering four years ago – inviting MBA graduates to return to campus to take a free executive education course once every seven years. UC Berkeley's Haas School followed suit in 2011, extending an offer to graduates of each its full-time, evening & weekend and EMBA programs to take two days of free executive education training within five years of graduation.
PoetsandQuants notes that these types of programs are a win not only for alumni but also for the schools that offer them, since they provide a natural way for schools to increase alumni involvement.
The new program at Judge gives grads a chance to take advantage of more electives than the 18-month-long EMBA program allowed. "I had to pick just two electives when I was doing the program, and afterwards there was a lot of feedback from the other participants about the courses they'd done," Shiri Zilberman, Cambridge EMBA 2011, said as part of an article on the Judge website. "I felt I'd really be interested to do some of those courses myself, and when I came back this year I was able to do the Fast Strategy, Intrapreneurship and Business Instinct elective."
The Cambridge electives are offered to returning EMBA alums as part of weekends that also include a formal dinner at a Cambridge College and a high-profile speaker, as well a valuable opportunity to reconnect with old classmates.
Learn more about Judge's new lifelong continuing education program for EMBA grads.