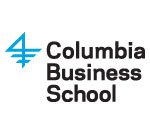 The Columbia Business School (CBS) admissions office is teaming up with Columbia Women in Business to host an event for prospective female MBA applicants.
The annual event, called Spotlight On: Women, provides information and networking opportunities for women who want to learn more about the admissions process at CBS, as well as what it's like to be a student there.
The event will take place on September 12th from 6 to 8:30 p.m. in Uris Hall, Room 301. It will include student and alumnae panels discussing community life at CBS as well as detailed application advice, including guidance designed especially for early decision applicants. The event will also provide prospective applicants with the opportunity to network informally with current students, alumnae and admissions officers.
Register now for Spotlight On: Women at Columbia Business School.