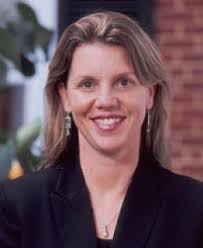 Dawna Clarke is a veteran in the MBA admissions world, where she has worked for almost 30 years. She was appointed director of MBA admissions for the Tuck School of Business at Dartmouth by Dean Paul Danos in September 2005, and since then she has served as the primary point of contact for MBA applicants and worked to actively promote the Tuck MBA program to prospective students.
Clarke came to Tuck from the Darden School of Business at the University of Virginia, where she spent 15 years, the last five as director of admissions. And before Darden, she was associate director of admissions at UNC's Kenan-Flagler School of Business. So she knows a thing or two about what it takes to get into a top-tier MBA program.
There are changes afoot at Tuck, Clarke tells us. Most notably, the school is preparing to bid adieu to Dean Danos after a 20-year tenure and in the process of searching for his replacement.
But in many ways, the stability and lack of turnover among members of the senior leadership at Tuck are what Clarke highlights most. She notes, too, the high retention rate among her own team in admissions as something she is particularly proud of. "It's helpful for them to have had multiple years of experience reviewing applications to Tuck," she says.
Some of the other things she chooses to spotlight about Tuck are also aspects that have long been a big part of what the school is best known for: its tight-knit community, school spirit and high alumni giving rate, for example.
That said, there are some things that sometimes get overlooked about Tuck, such as the strength of its Career Development Office and the degree to which Tuck students get to customize their second-year curriculum.
Read on to learn about all of these things and more. Our thanks to Clarke for making the time once again to participate in our series!
Clear Admit: What's the single most exciting development or event happening at Tuck in the year ahead?
Dawna Clarke: Paul Danos, Tuck's dean of 20 years, will be stepping down next summer, and Tuck is in the process of searching for a new dean. I wouldn't say this is an exciting event necessarily since Paul is so beloved by our faculty, staff, alumni and students, but it will be a significant event for Tuck.
Having worked at three top business schools over the past 28 years, one of the things I most appreciate about Tuck is the stability and longevity of the senior leadership. There has been very little turnover among members of the senior leadership team at Tuck.
As a result, those who are leading the various areas of the school (faculty, the MBA Program Office, Executive Education, for example) really know the business school landscape. This is one of many factors that contribute to the positive momentum that Tuck has been experiencing for the past several years.
CA: What is the one area of your program that you wish applicants knew more about?
DC: Tuck is particularly well known for its tight-knit community, school spirit and the high alumni giving rate, typically about 70 percent, which places Tuck as the leader among business schools worldwide).
Applicants may not be aware that we've had three consecutive years of record-breaking placement rates as well. One of the reasons applicants seek an MBA is to improve their career opportunities, and Tuck's Career Development Office has an exceptional track record. I also wish that more applicants knew how differentiated our second-year curriculum is in terms of customization. Applicants should research Tuck's Research-Practice Seminars and opportunities for Independent Studies, for example.
CA: Walk us through the life of an application to your office from an operational standpoint. What happens between the time an applicant clicks "submit" and the time the committee offers a final decision (eg: how many "reads" does it get, how long is each "read," who reads it and does the committee convene to discuss it as a group)?
DC: I'm very proud of how much time, talent and effort is devoted to the selection and "reading" process. At Tuck, every application is read by at least two members of the admissions committee. Additionally, I see 100 percent of our applicant pool.
We do not utilize current students in the application-review process, but we do use trained second-year Tuck students to conduct interviews for admissions. We typically have four to five full-time admissions professionals, as well as four seasonal professionals. Our admissions committee consists of MBAs, former attorneys, former consultants and admissions professionals.
Because of the learning curve involved in reviewing applications from such diverse backgrounds, I'm really proud of the strong retention we have on our team. It's helpful for them to have had multiple years of experience reviewing applications to Tuck.
We take the review process very seriously and are quite respectful of the time, energy and thought that our applicants put into submitting an application. We do convene as a group at the end of each round to discuss about five to eight percent of the applicants in that particular round.  Admissions committee meetings are a great way to discuss less clear-cut cases. They help us calibrate various perspectives, and "committee" builds camaraderie among us.
CA: How does your team approach the essay portion of the application specifically? What are you looking for as you read the essays? Are there common mistakes that applicants should try to avoid? One key thing that they should keep in mind as they sit down to write?
DC: Tuck's essays are one of a number of factors that are taken into consideration. Essays are often what make an applicant "come to life."
Essays, like applicants, can shine for different reasons. I am often told that approaching the essays is initially a bit daunting, but after the fact, so many applicants tell me it was a fulfilling exercise in self-reflection.
Here are some tips:
 Be sure to answer the question that you are asked in the essay.
 Avoid quotes from other people. We are more interested in hearing what you have to say, not a third party.
 Be sure to proofread. Don't say "This is why Stanford is my first choice" in your Tuck essay.
 Most applicants to top business schools have a lot going for them. Try to prioritize what you most want the admissions committee to know about you.
 Don't assume that everyone reviewing your application will understand "technical jargon" that might be widely understood in your company or industry, but not elsewhere.
 Don't ask anyone else to write your essay, but do ask someone who knows you well to review yours to give you a gauge on the extent to which the essay is an accurate reflection of you.
 Don't go into unnecessary detail.
 Try to have fun with the essay. If you're having a hard time getting started, write the first version as though nobody else will read it. You may be surprised by how authentic it is.
 My favorite essays are ones in which I got to know the applicant better and have a sense of who they are.
 Be authentic – those are the best. Don't write what you think sounds good. Be yourself.
 If you are creative, be creative. If you're not creative, don't force it.
 Do your research on Tuck prior to approaching the essays. It's important to show that you've been thoughtful about your background, your goals and how and why Tuck will help be a bridge between the two.
 Remember, the essays are part of a broader holistic review process.