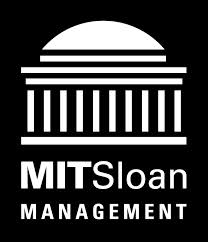 Prospective MBA applicants from diverse backgrounds are invited to take part in an upcoming Diversity Weekend at the MIT Sloan School of Management. On October 2nd and 3rd, MIT Sloan will host a range of interactive sessions designed to help prospective MBA students get to know the MIT Sloan community by interacting with current students and getting a glimpse of the school's experiential learning curriculum in action.
MIT Sloan's Diversity Weekend events begin on Thursday night, October 2nd, with a welcome reception. Following the reception, Diversity Weekend participants are also invited to take part in the school's weekly C-Function. These informal, after-hours celebrations, organized by MIT Sloan students, are held each Thursday evening and open to the entire graduate community, faculty and staff.
The following day, Friday, October 3rd, will feature a full roster of events designed to give participating prospective students a true sense of what it's like to be a student at MIT Sloan. The Friday line-up for last fall's Diversity Weekend included current students sharing about their recent international experiences as part of the school's India Lab, China Lab, Global Health Lab and a Study Tour in Africa. Team members from the Career Development Office also hosted a presentation and panel on Friday afternoon, and the Admissions Director shared information about the application process.
To register for Diversity Weekend, interested participants must complete a simple application form and submit a resume and a short essay (maximum 150 words) on why they would like to attend the weekend event.
The deadline to apply to attend Diversity Weekend is Friday, September 26th, at 5 p.m. The deadline to be hosted by a current student for the weekend is one week earlier, on Friday, September 19th at 5 p.m.