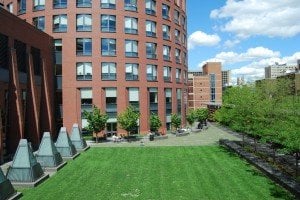 The University of Pennsylvania's Wharton School has planned a series of upcoming admissions events that will allow prospective applicants to "Experience Wharton" by hearing directly from some of the school's top faculty. These Experience Wharton events are scheduled throughout September in several major U.S. cities.
The first event, taking place today in San Francisco, will feature Wharton Professor Karl Ulrich offering a presentation on entrepreneurial success. Ulrich, who serves as Wharton's vice dean of innovation, is a professor of entrepreneurship, e-commerce and mechanical engineering. His research is focused on innovation, entrepreneurship and product development.  
The next event will take place on September 9th in Chicago, featuring Wharton Professor David Bell. Bell, a professor of marketing and an expert in consumer shopping behavior, will discuss the importance of a great idea to e-commerce and inter-dependent choice.
As part of the third event, on September 18th in New York City, Professor Christian Terwiesch will discuss innovation tournaments and how they can lead to the discovery of exceptional opportunities. For the fourth and final event, scheduled for September 23rd in Washington, DC, Professor Phil Nichols will also look at the importance of a great idea, this time as it relates to the social context of business growth.
This innovative event series is designed to showcase the strength of the Wharton faculty and give prospective applicants a feel for the actual Wharton experience and help them decide whether what Wharton offers fits their goals.
The events are free and open to all prospective applicants. Space is limited, though, and advance registration is required.
View a complete Experience Wharton event list and registration details.