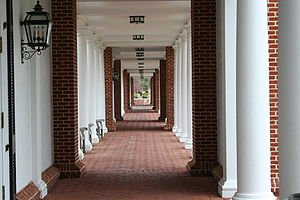 The University of Virginia's Darden School of Business prides itself on its distinctive case method style of teaching – and it wants those who are considering applying to have a chance to experience it firsthand. So it's hosting an event tomorrow in Philadelphia where prospective applicants will get to do just.
Darden Admissions Dean Sara Neher will kick off the evening with a mini case discussion. (In addition to leading admissions, Neher is also a member of the Darden teaching faculty.) There's no need to prepare in advance – just show up to take part in a lively discussion based on a short case written by a member of the Darden faculty. What better way to gauge whether Darden's focus on the case method and experiential learning is right for you?
The event will take place in Center City Philadelphia, beginning at 6:30. After the mini case discussion, attendees will get to mingle with Darden alumni as well as admissions representatives, to learn about the admissions process, student culture and life after Darden.
The event will include refreshments and hors d'oeuvres, and guests are welcome. It will be held at the Hotel Monaco Philadelphia, located at 433 Chestnut Street. Register here.
In addition to admissions events in cities around the country and the world, Darden also invites prospective applicants to learn more about the school and its three MBA formats as part of its Wednesday Admissions Webinars, which take place every other Wednesday from 12:30 to 1:15 p.m. (Eastern Time).