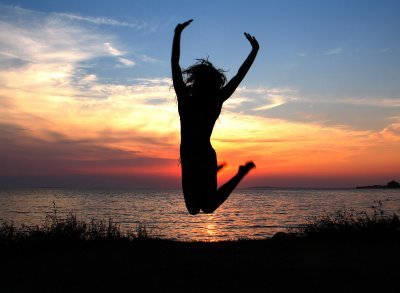 Welcome back to Fridays From the Frontline, Clear Admit's weekly summation of posts from business school applicants and students. This week, some applicants are beginning to receive admissions decisions, while others have just finished their interviews and are eagerly waiting for news. Current business school students are excited to discuss the opportunities they're encountering in business school.
Among current applicants, Ellie from Coffee Beans and Tea Leaves just received word that she was admitted early decision to Fuqua! Unfortunately, Pullingthatmbatrigger received word that she had been dinged from Fuqua after interviewing at the school—she's still waiting to hear back from Yale SOM.
Other applicants are still working through the interview process. Grantmeadmission interviewed at Tuck for the second time, and realized all over again that the school was a perfect fit. By popular request, Scott Duncan shared a list of the 25 interview questions he prepared to answer for his interviews at Kellogg and MIT Sloan.
Current business school students have written several compelling articles this week about their experiences while in business school. Akosua Oforiwaa-Ayim wrote a post for Cambridge MBA Inside Stories describing her first month in Cambridge's MBA program. Akosua is particularly excited about her Cambridge Venture Project, since her group is working with a start-up in the film industry. Over on Fuqua's student blogs, James Megivern wrote about his experience in the Fuqua Client Consulting Practicum (FCCP), an experiential learning course offered to first year students during the two spring terms. He was part of an international consulting project for a for-profit that designs, builds, and runs branchless banking programs in South Africa. In a recent post, Anderson MBA student Michael Leve analyzes the experiences and personal transformations that he and his fellow students have undergone during their brief time in business school.
That's everything for this week. Good luck with your applications, and be sure to tune in next week for more news from the business school blogosphere!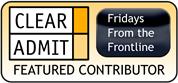 Want to join the Fridays From the Frontline community and see your blog featured regularly in this column? Just follow this link and add the FFF badge to your blog. Then  email us at [email protected] with your URL so we can add you to our weekly roundups.