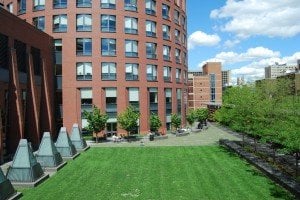 The University of Pennsylvania's Wharton School will send invitations to interview out to Round 1 applicants on Friday, October 31st, according to a recent post on the school's MBA Admissions Blog. Applicants who snag one of these coveted interview spots will have an opportunity to take part in Wharton's Team-Based Discussion interviews in a range locations around the globe.
For Round 1, off-campus interviews will be held in Dubai, London, Mumbai, San Francisco, Sao Paulo, Seoul, Shanghai, Singapore and Tokyo. Candidates can also, of course, choose to interview on campus in Philadelphia. "All invited candidates are encouraged to interview on-campus or in the off-campus location that is most convenient for you," the MBA Admissions Team wrote on its blog.
Wharton debuted the new Team-Based Discussion (TBD) interview format two years ago as a pilot and has since incorporated it as a regular component of its application. As with one-on-one interviews at the school, the TBD is by invitation only, and participation is required to complete the application process.
Each TBD will include 5 to 6 applicants, with groupings based entirely the order in which sign up takes place at various locations. "There is no 'crafting' done on our end," writes Maryellen Lamb, Wharton deputy vice dean of admissions, financial aid and career management. TBD participants will receive a prompt prior to their interview, and Wharton recommends devoting about an hour of advance preparation time.
Candidates will continue to have an opportunity for a brief one-on-one interview with an Admissions team member. These conversations will follow the TBD exercise.
Wharton Admissions Fellows, a select group of second-year students, will conduct the TBD interviews that take place on the Wharton campus. TBDs scheduled in other locations will be conducted by Admissions officers. "On- and off-campus Team-Based Discussions will be conducted in the same way and considered equally," Lamb writes. "There is no 'advantage' in choosing either option."
Best of luck to everyone eagerly awaiting a Wharton Round 1 interview invitation. Remember that Clear Admit offers a range of resources to help you prepare, including the Clear Admit Wharton School Interview Guide and Wharton Interview Report Archive.