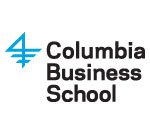 The Columbia-Harlem Small Business Development Center at Columbia Business School (CBS) this winter will unveil a new "StreetWise 'MBA'" curriculum designed to help neighborhood small businesses grow. The curriculum will cover topics including financial management, marketing and sales, human resources tactics, business strategy development and access to capital and new contracts.
The new program is supported by Citi Community Development, a division of global bank Citi, and uses a curriculum created by Interise, a nonprofit committed to helping underserved small businesses scale. Already in use in 36 other communities across the nation, the StreetWise MBA curriculum allows small business owners to focus on their own operations rather than study other businesses, in contrast to many other continuing education programs.
CBS's Small Business Development Center began offering its two-year Columbia Community Business Program in 2009. Since then, it has served more than 50 small businesses, ranging from doctors' offices to restaurants to florists.
The addition of the StreetWise MBA curriculum to the program will help participating small businesses develop three-year strategic plans to position themselves for growth. The first year of the program will be spent creating these in-depth growth plans, and the second will be focused on putting them into action.
"The strength of the program lies in the fact that we've been focused on a specific neighborhood at a time of transition and of growth," Kaaryn Nailor Simmons, director of Columbia's Small Business Development Center, said in a statement. "These businesses are able to network with their neighbors in a way that they wouldn't be able to if they were across the state or even the city."
Learn more about the Columbia Community Business Program at the Small Business Development Center.