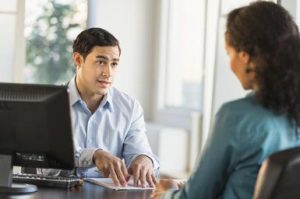 The following is an interview description and list of Dartmouth Tuck MBA admissions interview questions provided by a recent applicant: 
Interview lasted 30 minutes and went by very quickly. Interviewer took a lot of notes and asked a lot of questions based off of my resume. She wanted to know the thought process behind why I took a certain action. They were definitely looking for fit and trying to see if you would fit into the Tuck community. My interviewer seemed more interested in my extracurriculars than in my work experience. 

Why Tuck?
Why do you want an MBA?
What was your most significant accomplishment?
Tell me about a mistake you made in a leadership role. 
What clubs do you want to be a part of?
Question about volunteer activities listed on resume and a few follow up questions about it. 
What questions do you have for me?
For more Dartmouth Tuck MBA admissions interview questions, check out our Tuck Interview Reports Archive!