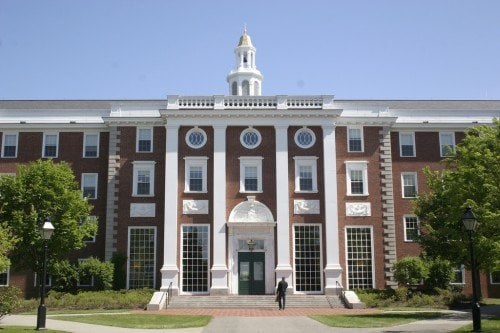 Welcome back to Fridays From the Frontline, Clear Admit's weekly summary of the business school blogosphere. This week, current applicants are talking about their interview invites and experiences, and current students are talking about what they've learned—inside and outside of business school.
This week, MBA applicants have provided a treasure trove of interview reports in their blog posts. Naija MBA Gal describes her recent interview at Booth —she's excited because she feels that it went well. GrantMeAdmission discusses his interview with Kellogg and Scott Duncan talks about his interview at MIT Sloan. The Engineer MBA describes interviewing at HBS, and exploring MIT Sloan's campus in horrible weather. TopDogMBA recently received interview invites from MIT Sloan and Wharton.
Meanwhile, PullingthatMBAtrigger is recovering from being dinged at Fuqua. She is considering some Round 2 strategy changes, including retaking the GMAT in hopes of getting a 750+ and applying to Chicago Booth because of their early career candidates program.
In the world of current MBA students, Rohan Rajiv talks about learning about omitted variable bias on Kellogg's MBA Student Blog. He applies the concept to show variables that are often neglected in a job search. Anderson MBA student Britney Sussman discusses how she gets from place to place without having a car in LA.
That's all for this week! Good luck with your Round 1 interviews and Round 2 applications and be sure to tune in next week for more news from the business school blogosphere!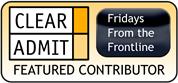 Want to join the Fridays From the Frontline community and see your blog featured regularly in this column? Just follow this link and add the FFF badge to your blog. Then  email us at [email protected] with your URL so we can add you to our weekly roundups.