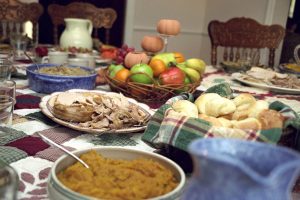 Welcome back to Fridays from the Frontline, our weekly roundup of happenings in the business school blogosphere. This week has been a quiet week on the web, as US applicants have taken a break to spend some time with family over Thanksgiving (and/or to spend some time searching for the best Black Friday deals). Most applicants are relaxing before beginning their sprint to finish round 2 applications. Although it's been a quiet week, a few applicants have put in some time working on their round 1 applications and round 2 plans, and current students have described their business school experiences.
A few applicants added new chapters to their business school application chronicles this week. Top Dog MBA found out he was admitted to INSEAD! He shared descriptions of his first and second interviews with INSEAD, and a detailed account of his recent interview at Wharton. Meanwhile, Naija MBA Gal is consumed with preparations for her MIT Sloan interview, and MBA on my mind congratulates her blogosphere friends on getting interviews. Finally, Jonathan Taves of EF Essays put together a school profile of Chicago Booth.
Current MBA students have discussed a variety of experiences in the past week. Zafeer Khan talks about his first surfing experience with UCLA Anderson's Surf Club.Matt Nathanson talks about how MBA students at NYU Stern organize club events. On Duke Fuqua's student blog, Eric Nakano discusses why he chose to get both an MBA and an MPP. Navi, one of the organizers of Kellogg Cares Day, discussed this year's Kellogg Cares charity events.
We hope you had a wonderful Thanksgiving if you celebrated the holiday this week. Best of luck with your applications, and be sure to tune in next week for more news from the business school blogosphere!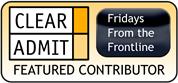 Want to join the Fridays From the Frontline community and see your blog featured regularly in this column? Just follow this link and add the FFF badge to your blog. Then  email us at [email protected] with your URL so we can add you to our weekly roundups.