Executives with an MBA: 5 Success Stories
This story has been republished in its entirety from its original source, metromba.com.
Recently, MBA programs have received a lot of criticism. Many business leaders and experts have claimed that the necessity of an MBA to achieve success is a myth. However, while there are examples of successful people like Bill Gates, Steve Jobs and Mark Zuckerberg, who didn't complete university, there are also many examples of compelling executives with an MBA.
First, let's take a look at executives with MBAs compared to those without an MBA. A study by Chief Executive Magazine and Applied Finance Group looked at a list of 359 of the best and worst CEOs from S&P 500 companies. When Bloomberg Businessweek examined the list, they discovered that 50 percent of the top ten CEOs had an MBA. Even more interesting, only two CEOs in the bottom ten had an MBA.
Then, according to a 2010 study by three INSEAD professors, CEOs with an MBA were found to perform better over the long term. The report titled, The Best-Performing CEOs in the World said, "In our global list, CEOs with an MBA ranked on average a full 40 places higher than those without. Indeed, half of our top-10 went to B-school. CEOs without MBAs had average shareholder return of 81 percent over the course of their entire tenure, while those with MBAs averaged total returns of 93 percent, a substantial improvement."
Executives with an MBA—do they really work? We think so. We found five successful and exciting Executives who have an MBA.
Sheryl Sandberg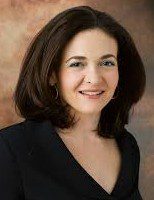 Sheryl Sandberg was recently quoted on Quora as saying "While I got great value from my experience, MBAs are not necessary at Facebook and I don't believe they are important for working in the tech industry." However, personally, she received her MBA from Harvard Business School in 1995, and there's no doubt that the experience gained in her MBA helped her to achieve her current role as COO of Facebook. On top of her COO role, in June 2012, she was the first woman to be elected to the board of directors for Facebook. That same year, Time Magazine named her as one of the top 100 most influential people in the world. As of June 2015, she's estimated to be worth over $1 billion (USD). Before Facebook, she was the vice president of global online sales and operations at Google.
Ruth Porat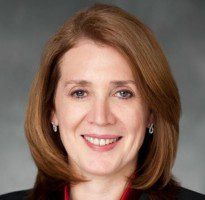 Ruth Porat gained her MBA from the Wharton School at the University of Pennsylvania in 1987. In 2015, she was listed as #32 on Forbes list of Power Women, and she was regularly referred to as the most powerful woman on Wall Street during her time as CFO of Morgan Stanley. During the crisis bailouts of 2008, Porat kept a cool head and survived the stock market crash, untouched. She advised the U.S. Treasury and NY Fed on Freddie Mac and AIG, and left Morgan Stanley after one of its strongest quarters in recent years. She recently moved to join Google as their CFO and is expected to earn $70 million in her first two years.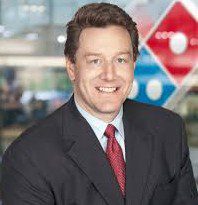 Patrick Doyle
After gaining his MBA from the Booth School of Business at the University of Chicago, Patrick Doyle became the President and CEO of Domino's Pizza. Domino's is the second-largest pizza company in the world behind Pizza Hut and sells a million pies a day. It has also become an e-commerce giant with half of its sales moving online and digital. Patrick has taken a different approach with Domino's compared to the norm. They've only added two new items to their menu over the past three years and instead have focused on the basics of making and delivering pizzas. Over the past year, Domino's stock surged 57 percent, outperforming the S&P 500's 7 percent gain. Patrick Doyle earns a lavish pay package of $43 million over three years.
George S. Barrett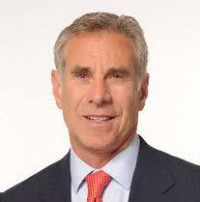 The CEO and Chairman of Cardinal Health, George S. Barrett received his MBA from the Stern School of Business at New York University. Cardinal Health is ranked number 26 on the Fortune 500 and is dedicated to improving the cost-effectiveness of health care. Barrett joined the company after being the CEO of the company's Healthcare Supply Chain Services. He currently serves on the board of directors of Nationwide Children's Hospital and the board of trustees of the Corporation of Brown University. He's #257 on Forbes CEO list with a five-year compensation of $15.37 million.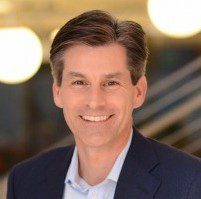 Mike Hopkins
Mike Hopkins, an MBA graduated from the Anderson School of Management at UCLA, has two of the most difficult jobs in online video; first, as the CEO of Hulu, and second, as the man responsible for growing an exceptional video business to compete with Netflix and Amazon Prime. Prior to Hulu, Hopkins was the President of Distribution for Fox Networks. When Hopkins joined Hulu, there were talks of it being sold and the company going under. Since joining Hulu, its revenue crossed the $1 billion threshold and has attracted 6 million subscribers.
About the Author