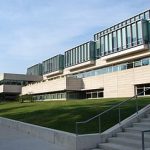 The following is a report from an applicant who was invited to interview at Chicago Booth. The applicant shares their Booth MBA admissions interview questions: 
I chose to do the interview at the hub in Shanghai because I heard that interviews at hub will be done with Adcom and elsewhere will be done with alum. I wanted to be interviewed with Adcom because I thought it would be more standardized and more value-added. 

When I arrived at the site there were a lot of people standing at the receptionist, but all candidates, no alum or adcom. I talked with candidates who have already done their interviews, and they told me that interviews were done with alums. After a while, an Adcom came and took me to my interviewer.

The interview was blind, and i don't even know who the interviewer was beforehand.

My overall interview impression was not so good. The interviewer was an alum in the class of early 00s and she obviously did not have a lot of experience doing these interviews. (I thought it was just because I didn't do well, but I met another interviewee of her when I got out, and she had the same feeling)

The questions were standard, but we went to details for every question.

Questions:

Tell me about yourself.
If you want to do retail, why do you choose Booth? (We talked about this for a well. I introduced her about the resources Booth has in retail, but she didn't seem to be convinced)
Tell me about your experience in retail. (and a lot of follow up questions)
Tell me about a time that you failed
Tell me about how you handle a conflict (here we discussed about the details for quite a while)
Any question for me.

I guess if I knew it would be done with alums at the hub, I would choose to schedule an interview with an alum in my base city (at least I can know who the interviewer is before, right?) A lot of applicants flying from South Korea and Japan, etc. were also pretty upset, considering the money and time it cost.
For more Chicago Booth MBA admissions interview reports, visit the Booth interview archive!