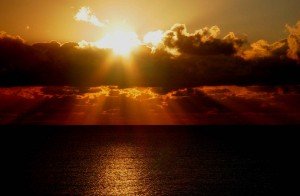 Welcome back to Fridays from the Frontline, our weekly summation of goings-on in the business school blogosphere. This week is a week of beginnings and endings, as some applicants work on their final list of schools and begin the application process, while others are anxiously waiting for news from their top choice schools.
Some bloggers are nearing the end of their application process, while others are just beginning. As her decision notification dates loom, Naija MBA Gal thanks her MBA blogger friends for helping her through the application process and discusses her thoughts on planning for business school. Black Girl MBA On Campus talks about booking her GMAT date and discusses the benefits of visiting schools. My Journey to Business School explains why she loves Kellogg's MMM program. Pro GMAT has been working on their final list of schools, and John Thunder MBA has shared a Wharton MBA buy-side report.
Current MBA students have discussed their experiences in business school this week. Heather Langerman talked about volunteering with other Fuqua students to stuff bags for Stop Hunger Now. Kellogg's Rohan Rajiv encourages other business professionals to be suspicious of 'synergy'. Emily Robota shares the top 1o Stern survival skills. Finally, Felipe Kovacic discusses his international exchange experience at Tuck.
That's everything for this week. Good luck with your applications, and be sure to tune in next week for more news from the business school blogosphere!
Want to join the Fridays From the Frontline community and see your blog featured regularly in this column? Just follow this link and add the FFF badge to your blog. Then  email us at [email protected] with your URL so we can add you to our weekly roundups.