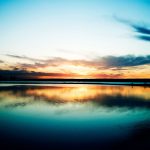 Welcome back to Fridays From the Frontline, the column in which we summarize happenings in the business school blogosphere. This week, current students are enjoying life in business school, while applicants have been quiet after the Round 1 decision announcements and the Round 2 deadlines. 
Current students discuss their lives in business school. On the Texas MBAs Talk blog, Nicholas describes the McCombs Seattle tech trek to Microsoft, T-Mobile, and Zulily.  On the Cornell Johnson student blogs, Christian Brunone examines the quote "life begins at the end of your comfort zone" by Neale Donald Walsch and how it applies to his MBA journey.  The Kellogg administration provided a preview of the upcoming Kellogg Marketing Conference that will take place on January 24. Nadir Vissanjy discusses cross-registering at HKS as a student at MIT Sloan. Emily Bartlett discusses bringing books to Upper Valley children as part of the education club..Finally, the Voices of Columbia Business School blog profiles Columbia entrepreneur Emily Washkowitz, the founder of Shareswell.
That's all for this week! Tune in next week for more news from the MBA blogosphere.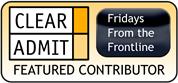 Want to join the Fridays From the Frontline community and see your blog featured regularly in this column? Just follow this link and add the FFF badge to your blog. Then  email us at [email protected] with your URL so we can add you to our weekly roundups.