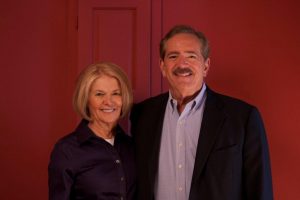 The Ross School of Business at the University of Michigan at Ann Arbor will soon be home to an innovative new center devoted to developing leaders capable of driving real change and tackling some of the greatest challenges facing the world today, the school announced today. The Sanger Leadership Center has been made possible thanks to a generous $20 million gift to Ross from former General Mills CEO Stephen W. Sanger and his wife, Karen.
Ross already has its very successful Ross Leadership Initiative, and the new center will incorporate and expand on many of its current activities. They include an annual Impact Challenge and Crisis Challenge, Legacy Lab, Story Lab, skills-based workshops, and a variety of learning communities. Ross also features the Leaders Academy, which affords students opportunities to create, launch and lead actual businesses. In addition to maintaining and expanding this programming, the new Sanger Leadership Center will also serve as a resource for Ross students, providing personalized feedback, coaching and development. Faculty, too, will receive support from the center as they research revolutionary new leadership practices.
Calling leadership development "one of those burning issues that keeps CEOs up at night," Ross Dean Alison Davis-Blake noted that Ross has as its mission to develop leaders who make a positive difference in the world. "Thanks to the Sangers' commitment and generosity, we will be able to expand our innovative programming for more students who stand to make a positive impact on business for years to come," she said in a statement.
For those who don't know, a little background on the Sangers: Stephen W. Sanger is a University of Michigan alumnus, having received his MBA in 1970. He joined behemoth food company General Mills in 1974, progressing through a variety of marketing management positions before ultimately becoming chairman and CEO. During his time at the helm of the company, General Mills' sales more than doubled and earnings and market capitalization tripled. Sanger's deep personal commitment to positive responsible leadership won the company multiple accolades for corporate social responsibility and innovation both during his tenure and beyond. Just last year, General Mills ranked 4th globally in Aon Hewitt's survey of top companies for leaders.
Sanger's wife, Karen, worked as a secondary school teacher before returning to law school to become an attorney specializing in small business law. She shares her husband's passion for the University of Michigan, as do their two children.
"Among those of us who have recruited talent for our companies, one of the things that sets Ross graduates apart is their leadership skills," Stephen Sanger said in a statement. "This difference reflects the innovative, hands-on programs of the Ross Leadership Initiative. Karen and I are honored to support the continued growth and development of this program through the establishment of the Sanger Leadership Center."
Ross Associate Dean Scott DeRue will serve as faculty director of the Sanger Leadership Center. "It will help us create even more high-impact, high-touch leadership development experiences that students can't get anywhere else but Ross," DeRue said in a statement. "I envision a future where 50,000 Michigan Ross students — past, presen and future — lead positive change in themselves and around the world."
Learn more about the new Sanger Leadership Center at Ross School of Business.