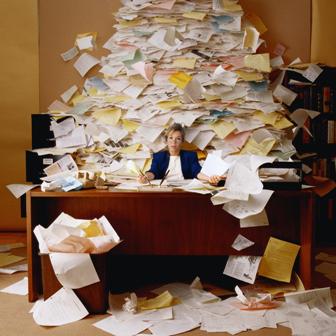 Welcome back to Fridays From the Frontline, Clear Admit's weekly summation of posts from the business school blogosphere. This week, MBA applicants and current students alike are busy with the demands of the application process or business school life.  
Current applicants had plenty to talk about in the past week. GrantMeAdmission shared some valuable admissions advice from a recent Wharton graduate. GNTPH is diligently preparing for the GMAT, while congratulating other MBA applicant friends who got admitted to their top school. Johnathan Taves of EF Essays shared photos from his visit to McCombs. PullingthatMBAtrigger received an interview invite from UCLA Anderson!
MyLifeofBliss has had a busy week. She got an interview invite at UCLA Anderson, prepared for and completed back to back interviews at Mays and Kelley, and was admitted to both Mays and Kelley. What a week!
Current students were consumed by their business school activities. On Fuqua's student blog, Matt Hendren wrote about Fuqua's resources for investing for environmental and social impact. Molly Bell talks about student adventures at McCombs, including marathons and ski trips. Finally, Luciana Oliveira talked about travelling to Thailand for a business challenge as a Kellogg student.
That's everything for this week. Good luck with your applications, and be sure to tune in next week for more news from the business school blogosphere!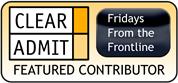 Want to join the Fridays From the Frontline community and see your blog featured regularly in this column? Just follow this link and add the FFF badge to your blog. Then  email us at [email protected] with your URL so we can add you to our weekly roundups.