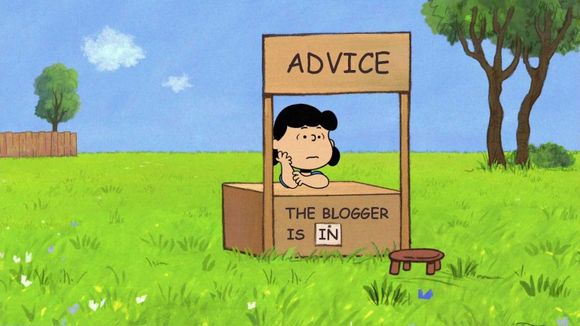 Welcome back to Fridays From the Frontline, the column in which we summarize happenings in the business school blogosphere. This week, admissions representatives from top schools provide applicants with insight and advice on their blogs. 
It was another quiet week on the MBA applicant front, since most MBA applicant bloggers were accepted in Round 1, or decided to apply next year. Johnathan Taves of EF Essays muses on mobile apps in his latest blog post. PullingthatMBAtrigger received word that she was dinged by Booth.
Admissions representatives of top schools have provided valuable advice and insight in their posts this week. On the UCLA Anderson Student Blogs, Alena Kostenkova provides invaluable advice for those preparing for MBA interviews! Udit Patidar, a student at Cornell Johnson, reflects on his experiences as a Johnson Admissions Group (JAG) member. At Haas, Morgan Bernstein published a two-part series on the LGBTQ-friendly culture at Haas. Haas just won Friend Factor's MBA Ally Challenge. Part I is available here, and part II is available here.
As always, current MBA students discussed their business school experiences this past week. ForkInTheRoad is back at Darden for the beginning of Term 4 (the beginning of the second semester). Joaquin Brahm talks about two professors who have shaped his time at Fuqua.  Nikhil Kumar discusses his International Study Tour to South Africa with the Chazen Institute at Columbia Business School. Finally, Kellogg's administration shared a behind-the-scenes video from their 2015 Super Bowl Ad Review.
That's all for this week! Tune in next week for more news from the MBA blogosphere.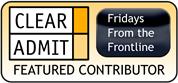 Want to join the Fridays From the Frontline community and see your blog featured regularly in this column? Just follow this link and add the FFF badge to your blog. Then  email us at [email protected] with your URL so we can add you to our weekly roundups.