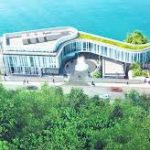 The following is a report from an applicant who was invited to interview at Chicago Booth. The applicant shares their Booth MBA admissions interview questions: This may have been my favorite interview out of the 4 that I have completed! Booth did a great job of having making interviewees feel very comfortable prior to the interview, by having 1st year students in the waiting area to casually chat with interviewees. I would highly recommend this to all prospective students because it really does put you at ease. The interview was blind, with the interviewer only having seen my resume in advance. Questions included the following:
– Walk me through your resume
– ST/LT Goals
– Why Booth?
– Tell me about a time when you failed
– Tell me about a time when you had to juggle multiple priorities and how you handled it
– Tell me about a great team you worked on
– Tell me about a time when you had a conflict with a coworker
– What are three ways in which your friends would describe you?

I had about 10 minutes at the end to ask my own questions. My interviewer also did a great job of keeping things very conversational by asking follow up questions to some of my answers. I feel like the interview really was in place to assess interpersonal skills and fit with Booth. Hope this helps!

For more Chicago Booth MBA admissions interview reports, visit the Booth interview archive!