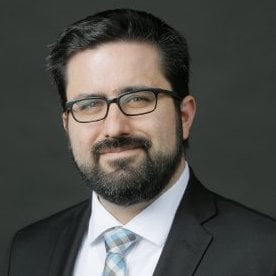 The University of Pennsylvania's Wharton School has named a new director of admissions, the school announced to students last week. Frank DeVecchis will work closely with existing Deputy Vice Dean of Wharton MBA Admissions, Financial Aid and Career Services Maryellen Reilly Lamb to oversee the entire application process, from recruitment through matriculation.
DeVecchis knows the Wharton MBA program like few others. He joins the Admissions team from Wharton's MBA Program Office, where he served most recently as director of MBA Academic Operations. In this role, he led all operations and daily management of the MBA program, including successfully implementing Wharton's new Course Match course registration program. He also advised more than 800 students during his tenure as the senior member of the MBA academic advising team and helped plan and implement Wharton's three-week orientation for incoming students.
In his new role as director of admissions, DeVecchis will help develop strategic recruiting plans for Wharton's global applicant pool, manage the MBA Admissions team and play an active role in evaluating applications and selecting candidates for admissions.
"Frank will continue to uphold and expand Wharton's tradition of admitting the highest caliber of students – ones who are talented, intellectually curious, and come from a diverse set of backgrounds, experiences and skillsets," Lamb said in a statement to students last week.
Lamb has guided the MBA Admissions team since former admissions director Ankur Kumar stepped down in October 2013. With DeVecchis on board, Lamb looks forward to expanding the way the school engages with prospective students, further developing how they assess applicants and continuing to reach new and more diverse populations, she said.