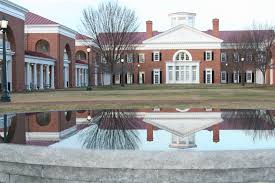 The University of Virginia's Darden School of Business earlier this month announced its strategic Asia Initiative at Darden, part of the school's continuing investment in globalization.
One of the initiative's main objectives will be to advance the understanding of the dynamics of Asian markets as a critical component of business education. Through its expanded engagement in Asia, the school also hopes to enhance its expertise and resources in the region, facilitate greater collaboration and new partnerships and improve communication between faculty, students and alumni from Darden with business leaders and policymakers in Asia. "We have significant activity already taking place in Asia, and my hope is that this initiative will take that base of strength and catalyze even deeper engagement with this critical region of the world," Darden's Dean Robert F. Bruner said in a statement.
The Asia Initiative has a three-year charter, but the school hopes to expand it into a lasting research center to complement the work of Darden's existing research Centers of Excellence, such as its Center for Global Initiatives.
As part of the initiative's kick-off, the University of Virginia celebrated the opening of its new office in Shanghai on March 6th and 7th, hosting a conference on Chinese urbanization. Dean Bruner and other leading officials from Darden then traveled to India to meet with academic and corporate partners.
Later this spring, on May 8th, the Darden School will partner with Shanghai Jiao Tong University's Antai College of Economics and Management to host the Shanghai Investing Summit, which will examine the latest trends and opportunities in cross-border investing.