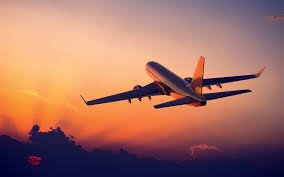 The following is a guest post from Naija MBA Gal that was originally published on her blog. Naija MBA Gal is a consultant specializing in risk assurance at one of the big consulting firms, and she is planning to attend the Booth School of Business at the University of Chicago in Fall 2015. You can follow Naija MBA Gal's application journey on her blog. 
I've officially committed to the Booth class of 2017 and I know its a great decision. So why am I afraid? There is definitely no way I will be worse off come 2017 but I'm not all about being rational. 

I've been house hunting, linking up with other Boothies, getting scared out of my mind, looking for financial aid, working hard for my upcoming promotion, trying to forget I'm leaving my entire life for a new one and repeating the entire cycle. Typically, I'm the kind of person that goes all in when I've committed to something but this the first time I will have to leave everything behind to get what I want. Moreso, this will completely change my life, not the kind of; if this doesn't go through, I'll do xyz kind of change but the all or nothing kind. Which kinda explains why I'm suddenly so fretful.
To make matters worse, things are looking up at work. A lot of the things I've wanted to do at work but never had the opportunity are suddenly available for me to take advantage of beginning July. Sigh.
I've been working towards this goal for over a year yet I'm at the door and I can't decide whether to go in or not. Please tell me I'm not alone in this.