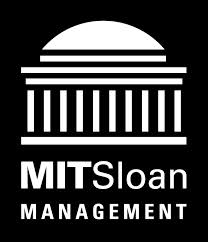 MIT Sloan School of Management features its interactive, customizable Ambassadors Program each fall and spring for prospective students, hosted by current students. The Ambassadors Program runs on Mondays and Thursdays throughout MIT Sloan's spring semester, giving visiting prospective students the chance to choose from a range of options to design the visit that best fits their schedule and interests.
A full Ambassadors day beings with registration, followed by coffee with current students, attendance in a class, an information session with an Admissions representative, a second opportunity to attend a class, and then two campus tour options. Those who register are invited to pick and choose from the available sessions as they like. (Note, visitors are asked to attend only one class, but are given two time slots for ease of scheduling. Classes available to visitors change each day, and visitors may select the time of their class visit, but not the specific class.)  
In addition to the regularly scheduled Monday and Thursday Ambassadors Days, Admissions Director Dawna Levenson in a recent post to her Director's Blog highlighted two special Ambassadors Days scheduled later this month.
The first, Veteran's Ambassadors Day, will take place on April 16th. Participants will attend multiple panel discussions and meet current student veterans, learning first-hand what MIT Sloan has to offer to veterans.
Then, on April 30th, MIT Sloan will host its LGBT Ambassadors Day. In addition to the regularly scheduled events available on other Ambassadors Days, attendees on this day also will meet with the MBA Program Office and LGBT Club members to learn more about the community at MIT Sloan as it relates to LGBT issues.