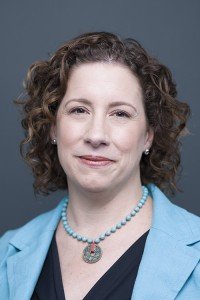 We caught up with Director of Admissions Beth Tidmarsh late last week to discuss the new essay questions posted by the Kellogg School of Mangement on July 8th. Though the wording and order of the questions has changed slightly this year, applicants are asked, like last year, to respond to two required prompts and given 900 words in which to provide their answers. As in past years, applicants also have the opportunity to respond to an additional optional essay with no word limit.
Leadership and collaboration once again factor prominently into Kellogg's new essay questions this year, but Tidmarsh and her team hope the prompts provide applicants with a great deal of latitude in how they respond.
"Leadership continues to be something we are very focused on in evaluating applicants here at Kellogg, but we also recognize the need to give applicants a chance to talk about leadership in different ways," Tidmarsh says. Her team recognizes that leadership styles vary greatly. People can be loud leaders, quiet leaders, strict leaders… "We encourage applicants to take the opportunity and tell us what kind of leader they are," she says.
"We also recognize that leadership evidences itself in different ways," she continues. For some applicants, leadership may not be reflected in your job title. Maybe you are a leader in a volunteer organization or as part of a smaller team at work, she offers. Or maybe you demonstrate leadership in how you facilitate collaboration or take input from your team. "We want to give applicants the opportunity to highlight and profile for us what they think it means to be a leader," she stresses.
Kellogg is also recognized for the hands-on role its students play in every aspect of the school. "Students are involved in our admit weekend, orientation week, revising school policies and processes—so collaboration and teamwork factor prominently into our essay prompts," Tidmarsh says.
Together, the two essays are designed to help Tidmarsh and her team assemble an incoming class that will thrive at Kellogg, where leadership and student involvement are hallmarks of the MBA program. "It is our way of looking both for students who are going to be involved at Kellogg and want to be part of that partnership and for people who are seeking to make an impact in the world and the future and be a future leader."
But she stresses once again that Kellogg does not believe in a set mold for leadership. "You don't have to be the class president while you're here or plan to be a CEO once you leave," she says. "You can be a leader in many different ways, and that is what we are looking for applicants to demonstrate through their essays."
Kellogg Seeks and Brings About Both Personal and Professional Growth
This year, one of Kellogg's new essay questions explicitly invites applicants to reflect on both personal and professional growth in their past and in the time they might spend at Kellogg. Acknowledging that some people pursue the MBA for purely professional reasons, while others are led to it as much by personal circumstances, Tidmarsh notes that Kellogg seeks and is open to both. While at Kellogg, though, applicants should be prepared to grow in ways both personal and professional.
"You do not come to Kellogg to stay the same," she says. "At Kellogg, you are going to change both personally and professionally—we want people who are coming here because they want to grow and change," she adds. "We want you to think about and tell us about where you have been and where you think you are headed."
In its prompt about leadership and teamwork, Kellogg intentionally added the word "recent" to signal to applicants that they should draw from experiences in the past few years in their responses. "A strong example would be something in the time horizon in which they have been working—their career horizon to date," Tidmarsh advises. "Going back into college can work for some people if the example is strong and appropriate," she continues. But experiences dating back more than that she does not think are as effective. "If you are going back into high school it might lead us to wonder why you have to go back that far," she warns.
Holistic Application Process Seeks Full Picture of Applicant
Like many leading business schools, Kellogg's aim is for a holistic application process that evaluates the whole person. At Kellogg, this goal has resulted in a long-standing philosophy of granting interviews to any applicant who wants one, a practice that sets the school apart from many of its rivals. "We still seek to interview everyone who applies—as many as we can," Tidmarsh says. To facilitate this, in addition to on-campus interviews conducted by the Admissions Committee, alumni interviewers around the globe meet with applicants in their home countries.
In keeping with Kellogg's goal of getting a full picture of its applicants, the application also features two extemporaneous video essays. "We have had really good response to the video essays over the past two years and we are now going into our third year using them," Tidmarsh says. She acknowledges that some applicants have heightened anxiety around this less familiar application component. "But I find that once people get on the other side of it they say. 'Oh, it wasn't really that bad at all,'" she says.
To quell some of the pre-video jitters, Kellogg provides guidelines to help applicants prepare for the video essay portions in advance, including advising them on what to wear (business casual dress) and where to do them (in a quiet space with good lighting). Kellogg also posts 10 practice questions that applicants can rehearse responses to as many times as they want. Jitters or not, applicants need to get the hang of video communication not only for the application but for the real world, Tidmarsh points out. "The world is headed in the direction of more and more video conferencing, and it is a skill for people to master and be comfortable with," she says.
In keeping with the worldwide shift toward video communication that defies international boundaries, Kellogg this year is increasing its investment in technology and webinars to make it easier for people around the globe to get to know the school before applying, Tidmarsh says. Still, she encourages everyone who can to visit Kellogg in person. "A campus visit really gives you the best sense of Kellogg—the best sense of how strong the faculty are, how energetic the student body is," she says. "Walking the halls is truly the best way to check for fit and environment and to see if this is a place you will be comfortable and excited about."
Tidmarsh knows what it's like to apply to business school—she herself applied to Kellogg the first year the school accepted applications online, she says. But the application process has changed dramatically in the decade plus since then, she notes.
The biggest difference is how much applicants can learn about schools before applying. "There is so much more information for people to preview and digest and consider as they are making choices," she says. For some applicants, this can prove less a blessing and more a curse. "The pendulum can swing too far and people stop being themselves and start trying to repackage themselves as what they think the ideal business school candidate might look like," she says. To an admissions director, those kind of generic personas all begin to look alike, she cautions. "I often say that candidates are best served by truly being themselves."
Step Away from the Application
"My one piece of advice to applicants as they write their essays is to do some self-reflection and soul searching, write a rough draft and then leave it for a while and come back to it later," says Tidmarsh. Too often, applicants shortchange themselves by rushing through the process. "Stepping away for a bit is a good way to approach the essay," she stresses.
In terms of business school overall, Tidmarsh urges applicants to really do their homework, getting to know the schools, the size of their programs, their cultures and teaching methods. "There is so much more to the business school experience—applicants really shouldn't just look at the rankings."
In terms of what Tidmarsh is most excited about in the year ahead, it's welcoming the new Kellogg class next month. "When you have met these people virtually, watched their video essays, talked to them on the phone—it is an exciting week when people come to campus for orientation and you meet them in the flesh," she says. "Of course, you barely have time to meet and greet and then it's time to start shaping next year's class."
Our thanks to Tidmarsh for making time to talk about Kellogg's new essay questions and more.