This post has been republished in its entirety from its original source, metromba.com.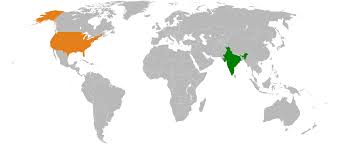 The Wharton School at the University of Pennsylvania has announced that it will hold its annual India-focused conference next year in India for the first time. The Wharton India Economic Forum (WIEF), which is marking its 20th anniversary, has historically been held on Wharton's Philadelphia campus. The 2016 conference will be held both in Mumbai and Philadelphia. The main goal of the conference is to bring together industry leaders, investors, government leaders and Wharton professors to discuss specific challenges facing the Indian economy and Indian businesses.
A major focus of the event will be the Wharton India Startup Competition, which will be held in Mumbai on January 5, 2016. Prizes will be awarded in multiple categories, including for the best emerging startup, best established startup and best social impact startup in India. The winners of the competition will be flown to the Wharton campus in Philadelphia to present their startup ideas at Wharton in February. The India Startup Competition is open to all individuals that have a business idea or a business model that incorporates either products or services targeting the Indian market or Indian products or services targeting the U.S. market.
Wharton alumnus Presha Paragash (MBA '14), who cofounded Sol Primero, an early-stage investment firm focused on Indian startups, launched the competition in 2014 to help increase recognition of the startup potential in India. "There were good startups emerging out of India, but people were not too familiar with how exciting India was in the space," he said in an interview with the Economic Times. The competition has received 250 applications for this year. Paragash expects the number of applicants to increase to almost 800 next year.