We spoke with Harvard Business School (HBS) Director Dee Leopold back in June, when she shared that an updated version of the Inside the HBS Case Method video—which every prospective applicant to the school is strongly encouraged to watch—is in the works this year. As far as we know, it hasn't yet debuted, but in the meantime, HBS has announced the launch of a new podcast series that helps demystify the legendary pedagogy for which the school is known.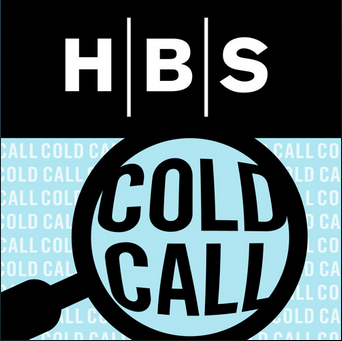 Called Cold Call, the podcast series breaks down HBS's signature case method into twice monthly snippets that help listeners feel as if they are right there in the middle of the HBS classroom. Hosted by Chief Marketing and Communications Office Brian Kenny, each podcast is led by an HBS professor who gives listeners back-stage passes, if you will, to a case he or she has written. The podcast explores what inspired the case and why it matters in the world of management practice. Added bonuses include interesting anecdotes the professor chooses to share that emerged as part of researching and then teaching the class to students.
The podcast series draws its name from the way each HBS class starts—with a "cold call" in which the professor picks one student, with no prior warning, to set out the facts of the case and kick off class discussion. "It's a nerve-wracking moment that binds HBS graduates across generations," notes the school's website. In all, Harvard MBAs will prepare and discuss between 350 and 400 cases during their two years at the school.
Each episode of Cold Call, the podcast, will in just 10 to 12 minutes bring the lessons and research of HBS's renowned faculty straight to listeners, minus the anxiety of being called on. The series kicked of the week of September 9th, just as Fashion Week was in full swing in New York City. Not coincidentally, the inaugural case focused on fashion mogul Stella McCartney and how she built a brand marrying luxury with sustainability.
Cold Call will feature new podcasts every two weeks. Interested listeners can subscribe on iTunes and iTunesU or follow along on SoundCloud. "It should be on the playlist of prospective MBA students and seasoned business practitioners alike," the school notes.
We know this much. Dee Leopold is a self-professed "nut" about wanting prospective applicants to be as familiar with the HBS case method as possible before applying. Seems like a smart move to spend 10 minutes here, 12 minutes there familiarizing yourself with what makes HBS HBS.