Dee Leopold, who has helmed admissions at Harvard Business School (HBS) for the past decade, will handpick her last class at the school as part of this admissions season. Confirming reports that began circulating after an email yesterday to the HBS community from Jana Kierstead, executive director of Harvard's MBA program, Leopold herself took to her "Direct from the Director" blog today to share the news with prospective applicants.
"It's been a fabulous ten years," she wrote. "This is a great job and HBS is an amazing place to build a career. I'm ready for something new and it's a privilege to have senior leadership that helps navigate change."
Her departure will not impact this year's admissions cycle, she stressed. "I am here on-the-job until the Class of 2018 (that's you!) is all set and ready to go," she wrote.
A Class Act
Alex Brown, who worked in admissions at Wharton for years and now serves as a consultant for Clear Admit, was impressed by Leopold's blog post. "It's a nice touch to reach out to the applicants and be so forthright," he said. In fact, Leopold has helped revolutionize MBA admissions at Harvard and more broadly, in part through the transparency she's offered into the process through her blog and otherwise.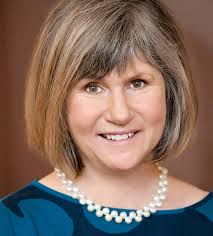 "Dee Leopold has not only transformed the admissions process at Harvard Business School, she has helped shape today's admissions process at many leading MBA programs across the globe," says Graham Richmond, a Clear Admit co-founder who has gone on to launch his own firm advising admissions offices themselves. "Before Dee took the reigns as director, the school was infamous for a highly opaque admissions process—with many referring to admissions at HBS as a 'black box,'" he continues. "Under her watch, HBS admissions charted an entirely different course and introduced a level of transparency and frankness heretofore unknown in MBA admissions."
Among the changes Leopold helped implement were the prompt issuing of interview invitations in batches on set days and the "release" of candidates not invited to interview on a fixed date earlier in the process so that they can regroup and pursue other options, Richmond points out. "Perhaps most notably, HBS reduced the number of required essays drastically and sought to make the on-campus interview process a first-class experience, offering specialized side activities for prospective students to take part in during their campus stay," he adds.