A 29-year-old HEC Paris MBA student from Spain was among those killed in the terrorist attacks in Paris on Friday. Juan Alberto González Garrido died in the Bataclan concert venue, where he was attending a blues rock performance with his wife. His wife escaped, but 88 others also died in the Bataclan massacre, the deadliest of a series of coordinated attacks across Paris that killed 129 and wounded more than 400.
"Our thoughts are with the friends and relatives of HEC Paris MBA student Juan Garrido in these dire circumstances," former HEC Paris Dean Bernard Garrette tweeted on Saturday. Deputy Prime Minister of Spain Soraya Saénz de Santamaría confirmed Garrido's death in an article in El Mundo on Saturday.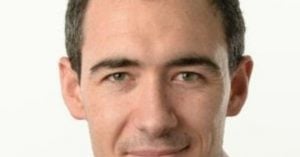 Garrido and his wife, both engineers, married this past summer and had lived in Paris for almost two years, according to the El Mundo account. He was an expert in nuclear energy who had worked for Électricité de France (EDF), France's main electric utility company, since 2009. From 2010 to 2014, he also served as board member of the Spanish Young Generation Network, a nonprofit organization of volunteer young professionals, scientists and students.
According to Garrido's LinkedIn profile, he began part-time MBA studies at HEC Paris in 2015 and expected to complete his degree in 2017.
Clear Admit joins Dean Garrette in expressing our deepest condolences to Garrido's family and anyone else affected by the Paris attacks.