While entries continue to trickle in, the volume on Clear Admit's LiveWire has slowed—no real surprise given where we are in the MBA admissions cycle. The vast majority of applicants in Round 1 have received decisions from their target schools. Round 2 applicants, meanwhile, are focused on wrapping things up with their applications as deadlines fill the days and weeks ahead.
The relative lull has given us a chance to dig into the data submitted by applicants over the course of Round 1, which we thought the Clear Admit audience might find interesting. For starters, we've computed average reported GMAT score and GPA for candidates who shared that they were admitted in Round 1 at each of the 27 schools we track.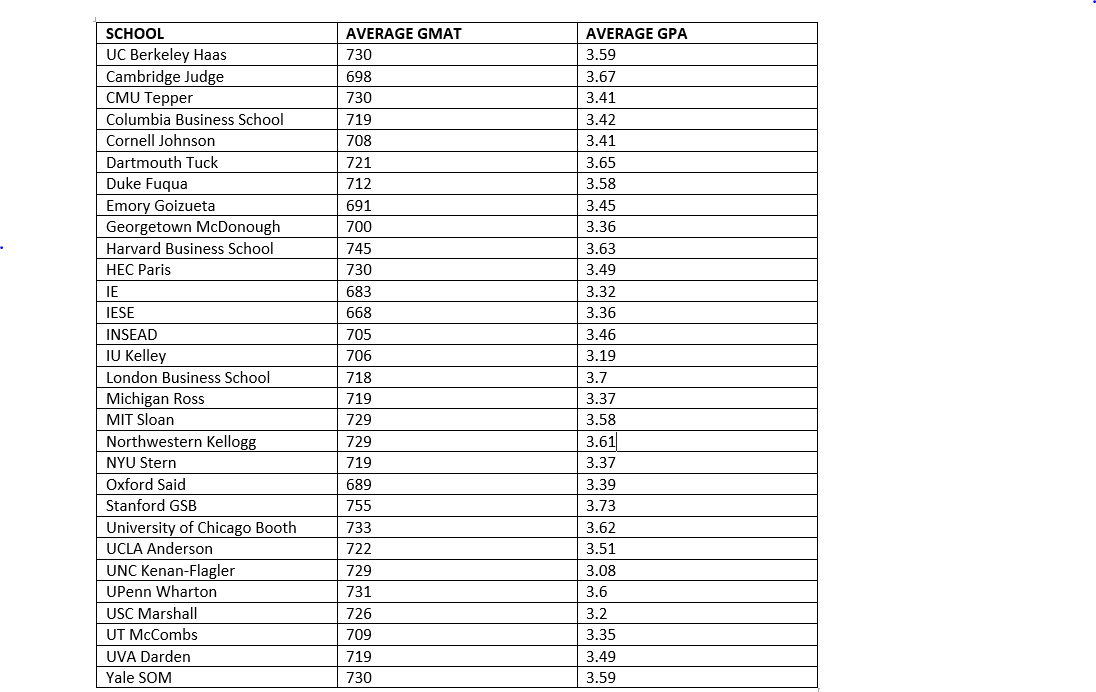 Shocker: The ultra-selective Stanford Graduate School of Business topped the charts on both counts (with an average GMAT score of 755 and an average GPA of 3.73). But the self-reported stats were incredibly strong across the board, underscoring what a feat it is to gain admission to these leading MBA programs.
As with all of our LiveWire analysis, we should note that our sample size is small and likely subject to some response bias. But we think it's pretty interesting nonetheless.
Stay tuned for subsequent posts as we parse the Round 1 data further. We'll let you know which school drew the most LiveWire responses overall, which school placed the greatest percentage of Round 1 applicants on the waitlist and more.