UC Berkeley's Haas School of Business hasn't yet released employment statistics on its Class of 2016 graduates, which makes sense since barely a week has passed since they walked across the stage to collect their diplomas. Like most peer schools, Haas's Career Management Group will share those details in the fall when they have complete data.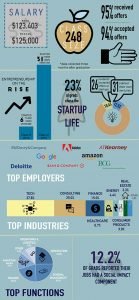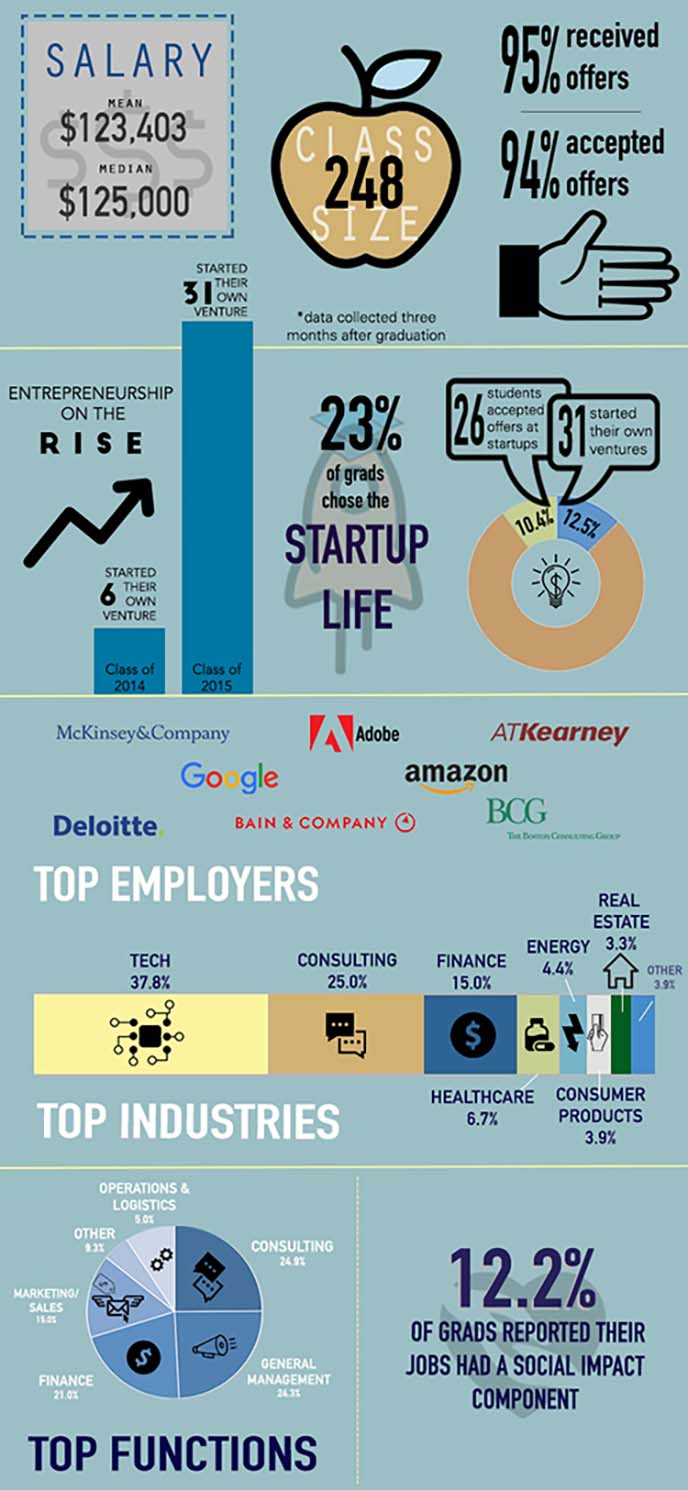 In the meantime, we've got something perhaps even more valuable than a long list of statistics. Namely, personal stories from actual Haas students who have landed jobs at some of the hottest hiring firms around—and how they did it.
We connected one on one with five Haas grads who are headed to a handful of the companies most coveted by today's graduating MBAs. In the mix are newly-minted MBAs headed off to consulting giants McKinsey and Boston Consulting Group (BCG), as well as grads destined for top tech firms Google, Apple and Facebook. While this small sample clearly doesn't represent the full spectrum of career paths Haasies follow upon graduation, it seemed a suitable selection given the school's recent placement statistics. For the Class of 2015, a whopping 37.8 percent of graduates headed into the technology industry, followed by another 25 percent who headed into consulting.
In terms of the five grads we're spotlighting, some went through rigorous first-year recruiting to snag high-demand internship positions, which they then were able to convert into full-time offers. Others, though, shifted gears midway, turning down tempting offers from internship employers to forge alternative paths. Read on to learn where they ended up, the steps that helped them get there, how Haas's culture played a part and what they learned along the way.
Stacey Eryn Chin's Path to McKinsey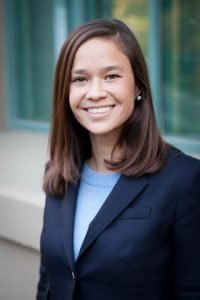 The first Haasie we spoke to was Stacey Eryn Chin, who will be heading off to work as a consultant for McKinsey in its San Francisco office. Prior to business school, Chin held roles that ranged from education and youth leadership development to venture philanthropy and social enterprise. "I loved the work I was doing before business school," she recalls, noting that she managed lots of teams and got to tackle ambiguous problems, all of which she found really energizing. What she lacked was exposure to the private sector. "That, in a nutshell, is what made me excited to come to business school—to get a great understanding of how the private sector works."
Looking at a number of top business schools, she came to the conclusion that most could probably provide this. "But Haas was where I felt like I could feel at home," she says, adding that she was really struck by the school's defining principles, especially "confidence without attitude." "These principles really are something that is lived and breathed within the campus culture."
Having come from a social sector background, Chin didn't necessarily expect to go somewhere and feel so at home, she says. "I have been really impressed and pleased with the openness of the student body, how excited everyone is to get to know each other and how supportive everyone is of one another," she says. "We are a really collaborative culture—not competitive—and that makes all the difference when you are recruiting for something that by nature is so competitive."
For Chin, that was consulting. Haas, she says, helped her both secure and excel in her internship with McKinsey in a number of ways. For starters, she credits the values-based approach to career services and coaching. "They don't just ask you what sector you want to work in and look at a list and help you do a resumé and cover letter," she says. "They started several steps earlier, helping me think about what things in the past have given me energy, what do I really care about, how might I map that to a career?"
Club leadership and peer support were also really valuable, Chin says. The Consulting Club on campus is quite robust, and it offers a course in the first semester that helps those going into consulting know where they need to be along a specific recruiting timeline, how to prepare for a case interview, how to practice behavioral interviews. "For me, that was invaluable," Chin says. "I'm not sure I would have gotten the internship I did if I hadn't received so much support. Because we are so small and intimate as a community, I really felt comfortable reaching out to people both in my class and above me."
Chin also credits specific courses she took while at Haas for her success. One, called "International Business Development," she took right before her summer internship. The class involved working as a team with an actual client based internationally, culminating in a real consulting deliverable. "It was a terrific warm-up for the consulting world—how you work in teams, structure processes, how to work with a client and answer the questions they care about and encourage them to consider other questions as well."
A second class, "Leadership Communication," which is required of all Haas first-year students, also more than paid off. "The course is really around building your authentic leadership presence and understanding what stories you have to share and how to authentically share them," Chin says. When she found herself having to present to a group of 200 on her second week into her internship, she drew on the skillsets she'd honed in that class. "Because I came to Haas, I was able to get up and do that."
Her strong performance during the summer internship resulted in a competitive full-time offer that Chin accepted happily. She'll start in September after some travel and time spent with family. Looking back, there's not a lot about the job search process she would have done differently, though she does wish she had taken advantage of the values-based coaching available through Career Management a little earlier.
"The joke is that everyone writes applications with something specific and targeted that they want to do post-MBA and then throws that out the door as soon as they arrive on campus," she says. "I wish I had done a little more work over the summer in terms of figuring out which of a few options I really wanted to pursue."
Veteran Olivia Anglade Heads to BCG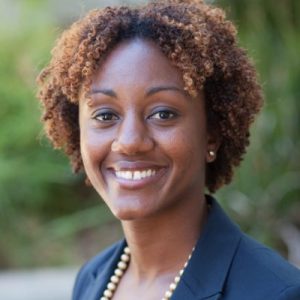 A self-professed "Navy brat," Olivia Anglade grew up in Seoul, Korea, went to Stanford as an undergrad with an Army ROTC scholarship, picked up a master's degree in engineering while at Stanford, and then set off to serve her country in exchange for the education she'd received. "I can do this," thought Anglade. "Serve my country, have school taken care of, have a guaranteed job when I'm done and apply the skills I learned at school." And so she did—commissioning in the Army as a project manager for construction units mostly in Hawaii. "My soldiers were carpenters, electricians and plumbers, and we built stuff," she recalls.
When a 2010 earthquake struck in Haiti, where Anglade's family is from, it was a pivotal moment, she says. "That's when my professional expertise as a builder and my personal background collided. I had always thought I would work in Haiti, and there was now no excuse—I could actually apply my skills to helping the country." She transitioned out of the Army and worked as a contractor for USAID in construction for two years in the disaster-ravaged island nation. "It was an incredible opportunity for me to understand the history of Haiti and the infrastructure and to apply my own expertise in rebuilding the country," she says.
She found the work enormously rewarding and frustrating at the same time. "There are huge swings of optimism and despair," she says. As she began to consider options for her next step, she landed on an MBA as a natural progression for her career. To date, her entire career had been in public infrastructure. "I didn't know what the private sector looked like, period."
Because she'd already been working for seven years, the general age of students, compounded with class size, were her most important considerations in choosing a business school. "I knew I wanted to go to a school where I would get to know my classmates very intimately and they will get to know me—I did not want to just be a body walking around."
She confesses that an element of weather also came into play. "Having lived in islands that begin with 'H' for the past seven years, I was not ready for a harsh climate." Finally, Haas's defining principles also resonated—particularly "confidence without attitude." As a veteran who had lived in one of the poorest countries in the world, Anglade has seen a lot of things many students haven't. "But at Haas, it's not having to prove that thing, it's just being who you are surrounded by people who are curious about that."
Like Chin, Anglade was struck by the "soul searching" element she encountered in her work with the Haas Career Management Group. With this guidance, she was able to identify that she gets greatest fulfilment through service. Client service as a consultant promised to give her exposure to many different industries and functions she had never experienced. "Within a month, I landed on the idea that consulting would be a great path for me," she says. Longer term, she has her eye on something in the social impact or nonprofit world, but she recognizes that to truly have an impact on a small organization, she would benefit from greater exposure and broader breadth first.
Also like Chin, she credits the resources of the Consulting Club and Career Management with helping her prepare for intern recruiting. She also praises the Haas alumni network. "Alums from the Bay area would always reach out," she says. "The commonality I found with them was great. They greet you with open arms. 'I've never even met you before. This is great!'" she remembers thinking during such encounters.
In terms of classes that most prepared her for full-time work at BCG, two immediately come to mind. The first is an Excel modeling class taught by Professor Sarah Tasker, which helped her understand how to design financial models with a focus on usability—specifically how to create models that the client can use, that are clear and concise and that limit the potential for mistake. "I am going to walk into BCG with what I learned in that class in my back pocket, and that is going to be incredibly valuable," she says. Another, "Negotiation" taught by Juliana Schroeder, already came in handy when she sublet her apartment to a classmate.
Anglade was a Consortium for Graduate Study in Management Fellow coming into Haas, which meant she got to take part in a Consortium Orientation Program (OP) even before classes started. At OP, she connected with Starbucks, who actively tried to recruit her for a construction role. If she had just been returning to the United States to work in a construction role, it probably would have been perfect, she says. But because she knew she wanted to branch out and take a risk, she persevered through the official first-year recruiting process. That said, having an offer from Starbucks really enabled her to narrow down the number of consulting firms she targeted. "I told myself, 'I am only going to apply to consulting firms I can really see myself at, because if not, I will go to Starbucks.'" This positioned her to really evaluate consulting firms in terms of culture and take her time in making a decision. Her summer at BCG made her know she wanted to return. "The people and the culture I found aligned really closely with Haas," she says. "Honestly, clients will change, but what is steadfast is the people."
"Haas helped me figure that out, too," she says. "What is important to you? You can have the best job in the world but if the company culture isn't good, you are going to leave."
And so she'll start at BCG, but not until January 2017. "This is also a reflection of my experience at Haas," says Anglade, who describes herself as a go-go- go person with zero white space on her calendar. "Thinking about taking seven months off before work terrified me," she says. But Haas has enabled her to be more reflective. BCG offers five options for start dates rather than receive all full-time consultants at once. "If you choose the January start date, BCG provide a fellowship to do a language immersion program anywhere in the world in any language of your choice," she says. So she will travel to Morocco to learn French as part of her time between now and January. She'll also devote a month to spending time with her 86-year-old grandmother, work with classmates on some startups, maybe do some nonprofit strategy-type work and also visit family in Belgium, Abu Dhabi and Montreal.Armin Hoebart's Journey from Haas to Apple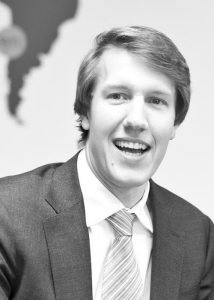 Austrian-native Armin Hoebart worked in consulting before coming to business school for a small company in Europe that served very traditional companies in the manufacturing industry. "I came to Haas because I wanted to explore multiple options," he says. "I knew I did not want to go back into consulting or to do finance, but that was about it."
Hoebart echoes Anglade and Chin in praising the exploration the Career Management Group encouraged him to do. "They were great about allowing me to explore different routes without pushing me into any one direction," he says. To start with, Career Management helped connect Hoebart with area startups, enabling him to work with one during his first year.
Career Management also helped Hoebart recognize that he was looking to make two switches—country and industry. He wanted to work in the United States upon graduation rather than returning to Europe, and he wanted to shift from the slow-paced manufacturing industry to a very fast-paced industry. "The advice I received—and I am very grateful for it—was to keep operations a theme," he says. From his tech undergraduate studies to his operations work as a consultant, the fact that he is a very numbers-driven, analytical person shone through.
The "soul searching" process he did with the help of Career Management helped make three things clear. "First, I want to work on a tangible product—something I can touch and see and be proud of what I have achieved in the end." His second discovery—further supported by the Haas curriculum and outside activities he took part in—was that operations is something he is not only passionate about but also good at. And the third thing he realized was that he wanted to work for a company that is the leader in what it does. "With Apple, I have totally achieved all three," he says.
The soul searching that led to these discoveries included answering a very detailed questionnaire about the work and activities where he felt most engaged, what he had enjoyed in previous jobs and what he hadn't. "It was as least five pages for sure, and it took quite a while to fill out," he recalls. But it meant that at his first meeting with one of the CMG advisors, he already knew what he brought to the table and what would potentially be a good fit or not.
He continued to meet regularly with his advisor, at least every other week or every three weeks. "They are there whenever we need them, but they don't force themselves on us," he says. "If I decided to talk to an advisor literally every other day, that's absolutely possible—but if I decide I don't need an advisor at all, that's fine, too."
This advisor-guided self-exploration was only the first step, Hoebart explains. Apple came to campus and he had the chance to connect and have initial conversations, but even more important were the Haas alumni he was able to contact who work in operations at Apple. "Everyone I reached out to prior to my second-round interviews responded," he says, agreeing immediately to take his call or meet for coffee.
"I don't want to say they helped me prepare for the interviews—I don't think there is really a good way to prepare because the Apple interviews are so unique," he says. "But they really helped me understand what the culture is like and what the company looks for when they hire employees."
Though he doesn't know the exact number of students who applied for internships at Apple and how many the company took, the process felt very competitive. "From the sheer number of interviews—it was six or seven in total—it felt definitely competitive," he says. "The sense I got is that Apple is very careful about picking people that fit into the company culture and also bring the right set of skills."
Hoebart received his full-time offer right after his internship concluded. He didn't do any additional recruiting in his second year, but he did continue his part-time work with startups to try to figure out whether working with a big company was what excited him most. Ultimately, Apple just felt right.
"Especially working in operations, there's still a lot for me to learn," he says. "And what better place to learn operations that at a company where it is really taken seriously?" He also saw Apple as a good place to grown and enhance skills that he could later apply toward a startup when and if that felt like the right thing. "Even though Apple is already a big company, it is incredibly nimble and you get a chance to work on great projects," he says. "It really felt more entrepreneurial than I thought it would when I started."
Though he didn't ultimately choose to pursue the startup path straight out of school, he's grateful to Haas for helping him have those experiences to test out. He worked for not one but two startups during his time in business school. For the first, a four-person team called Compression Kinetics that makes a wearable sports device, he helped build up the supply chain. For the second, an Austrian company called i5growth that helps Austrian startups establish a foothold in the Bay area, he helped with corporate business development. "Both were in the startup space, and it was important for me to get a sense of what this space looks like and whether it was something I wanted to pursue," he says. "If I had not been at Haas, I'm not sure I would have had these opportunities."
Beyond the soul searching help of the Career Management Group and the opportunities to connect with startups, the Haas alumni network stands out most for Hoebart. "We are only 240 people per year—as compared to 800 at other schools," he says, which made him somewhat hesitant about Haas at the start. But he was positively surprised to discover not only that he could find Haas alumni at any company he was interested in, but also that they were helpful and responsive and willing to talk. "The connection amongst our classmates and other classmates and alums is tighter, so people feel more obligated to help one another," he says.
It's Facebook for Sean Patrick Doyle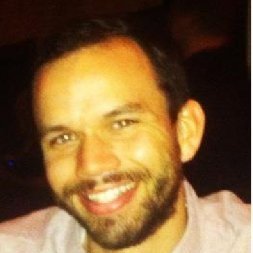 Sean Patrick Doyle came to Haas knowing he wanted to work in technology. Before business school he'd worked at Groupon in an operational finance role. His purpose in going to school was to shift into a sales or management role. "I definitely was not targeting Facebook when I started," he says. "I thought I might want to work for a smaller company," he adds, noting that he'd gotten to Groupon in its early days and liked the craziness of trying to build something from the ground up.
But then he did a trek to Facebook and was swayed. Even though it's a big place, he saw a lot of fast-moving, start-up qualities when he visited. When it came time to choose an internship, Doyle found himself in the enviable position of choosing between offers from a few big tech companies. At Facebook, he interviewed with the woman who would be his manager that summer, which was a stark contrast from the other firms, who couldn't even tell him who his manager would be. "Facebook was very flexible with me and made me feel comfortable," he says. Even when he divulged that he was choosing between Facebook and two other companies, they had nothing but good things to say about the other companies, he says. They also gave him the choice of working in either Chicago—where he and his fiancé are from—or Menlo Park.
He ultimately chose Facebook, where he was one of only four or five MBA interns in the sales function, he says. He opted to work out of Facebook's Chicago office. "The team I worked with was amazing—super helpful, especially since I had no advertising background and knew very little about that world," he says. A big part of his work was helping the team pitch campaigns to McDonald's. "It gave me a day-to-day look at what the client solution manager role is like," he says, adding that the woman in that role let him shadow her and even take the reins in certain instances.
He also learned that McDonald's has a separate Facebook page for each of its 14,000 locations throughout the United States. "I got to work with our internal engineering team and a third-party client to try to come up with a better process to get all those locations uploaded."
In terms of his recruiting process, Doyle, like his classmates, credits the guidance he received from the Career Management Group. "I came in knowing I wanted to do tech, but I thought I wanted to be in product management," he says. "But in talking to Career Management, I quickly learned that product management was different from what I wanted. They really helped me align what I wanted to be doing with the jobs that would let me do that."
He also sang the praises of the small but mighty Haas alumni network. "In the recruiting process it was always easy to get an informational interview, and I was able to talk to multiple people at Facebook," he says. "When I decided I was going to intern there, Dean Lyons sent an email to all the Haas alumni there to say I'd be there for the summer and to get in touch. Even though it may be smaller, the strength of the network is incredible," he says.
On the final day of his internship, his manager told him he would be getting an offer, which came a few weeks later. "I knew from the get-go that if they offered it to me I would take it," he says. "The benefits that Facebook offers are spectacular, and the overall compensation package was everything I wanted. That, plus my comfort with the company—there were never any red flags," he says.
Again given the choice between Chicago and Menlo Park, he and his fiancé have decided they are ready to make the West Coast their home. He'll start in mid-July, after attending four weddings and two bachelor parties and returning to Chicago to do some planning for his own wedding next April.Google Spots Googliness in Mohsin Alvi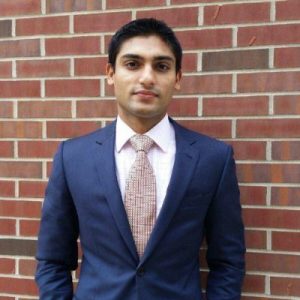 Mohsin Alvi came to business school thinking he wanted to go into consulting, went through the recruiting process, secured an internship at Deloitte and converted his internship into a full-time offer.
Along the way, he got an unsolicited email from Google about a project process manager role. "On the back end, they have a resumé book of a bunch of business schools, and they email students whose experiences they believe might align with what they thought the role would entail," he explains. That led to a call with HR, which led to an onsite interview. Four interviews later involving six to eight different people, Alvi got an offer from Google. "Fortunately, it came before I had to respond back to Deloitte," he says with a laugh.
Deloitte was disappointed that he turned them down—even still encouraging him to come to their scout weekend. "They had me seated with one of the more senior partners, who definitely gave me the soft sell," he says. "They really did make a good effort and it wasn't the easiest choice, but in the end it was the right one for me."
For Alvi, Google offered an opportunity to explore and still be a generalist. "They have hired me as a generalist in business operations—even now I don't know my defined role, but I will get to choose between eight available options before I start," he says.
Even though he relied on the Career Management Group to prepare for the recruiting process for consulting, the help he received ultimately aided in his interview process with Google, he says. "The people in the Career Management Center really challenge you to think about what you want and why you want it—and they encourage you to have meaningful work and follow your calling," he says.
Before business school, Alvi taught middle school in Baltimore as part of Teach for America and then worked in operations consulting. Throughout the interview process with Google, they were testing him on how he could leverage both his teaching skills and his operations process thinking. "I actually talked more about my teaching than anything else in my Google interviews," he says. "Google looks for 'Googliness'—that you are passionate about something beyond the average person—and it doesn't matter what it is," he says. "I talked a lot about my students—it was really, really cool how naturally that came out."
He does wonder whether maybe he should have skipped the consulting route and considered tech from the beginning. "But the reason I was so successful in Google interviewing was because I had done consulting and case prep," he says.
Though Alvi didn't ultimately need to rely on the Haas alumni network much in his job search, he does love it when his path crosses with another Haasie. "We take our defining principles really  seriously," he says. "They can seem like taglines when you're looking from the outside in, but we genuinely believe in them, especially 'confidence without attitude,'" he says. "When you meet another Haasie, it just feels like family." Two of his interviewers at Google were Haas alumni, he adds.
"It is really important to me to be at a company that at least exhibits Haas principles," he says. "The top ten Google ideas and the concept of Googliness are very much aligned with the four defining principles of Haas."
Five Distinct Paths, One Common Bond
What rang through in each of our interviews was the importance of the Haas defining principles to the students at the school, and chiefly "confidence without attitude." Almost every student we spoke with referenced it specifically. The school's mission page defines this principle as follows: "We make decisions based on evidence and analysis, giving us the confidence to act without arrogance. We lead through trust and collaboration."
Haas feeling like home and fellow Haasies feeling like family was another common theme. And all of the students remarked about the Career Management Group's encouragement to really spend time looking inward at what type of work and experiences brings greatest fulfilment and then map that to a career.
We wish each of these recent graduates great success in their new roles and hope to have them report in from the field down the line!