MBA students at NYU Stern School of Business interested in entrepreneurship will now have an opportunity to take part in a new summer immersion program in lieu of a traditional internship thanks to a generous gift from an alumnus and his wife, the school announced today.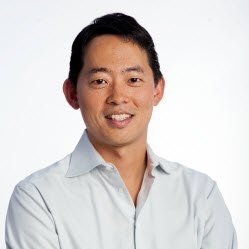 Technology executive David Ko (BS '93) and his wife Jennifer Ko have donated $1 million to establish the NYU Stern Venture Fellows Program. Incoming MBA students can apply this fall for a spot in the program, which will begin in summer 2017 and provide financial support, mentorship, workshops and access to New York City and Silicon Valley tech companies.
Each fellow will receive a $10,000 stipend, a prototyping fee and work space. Fellows will also take part in a "Silicon Valley Immersion Week," which will include visits to companies as well as meetings with venture capitalists, mentors and Stern alumni. Mentorship will continue during the students' second year at Stern, and fellows will also have the option of completing a faculty-supervised independent study—for course credit—in which they can focus on their startups.
"I am thrilled to have the opportunity to help Stern MBAs transform their ideas into viable businesses through the resources that will be available to them from the NYU Stern Venture Fellows Program," Ko said in a statement.  "My goal is to provide aspiring entrepreneurs with early, firsthand access to leaders in the Silicon Valley and Silicon Alley tech communities and help them get a jumpstart."
Ko—who was just appointed to Stern's Board of Overseers—is president and chief operating officer of Rally Health, a digital health company that provides online and mobile solutions to nearly 30 million people that help them take charge of their health and health care needs. Prior to joining Rally Health, Ko was COO at video game development firm Zynga, which created the enormously popular Farmville and Words with Friends games.
"We are grateful to the Ko family for their generosity and to David for his decision to get more deeply engaged with his alma mater and help us continue creating innovative new student experiences," Stern Dean Peter Henry said in a statement. This most recent gift is the family's second to the school. In 2012, they also established the Jennifer and David Y. Ko Family Endowed Undergraduate Scholarship.
"The NYU Stern Venture Fellows Program is an extraordinary opportunity for MBA students who come to Stern to set their entrepreneurial ambitions and dreams in motion," Henry added.