After leading research and outreach efforts with the University of Chicago—serving as both the executive director for the Coase-Sandor Institute for Law and Economics and director of research and operations with the Chicago Booth School of Business' Center for Population Economics—Joseph Burton has joined the University of Virginia's Darden School of Business as the new executive director of the Institute for Business in Society.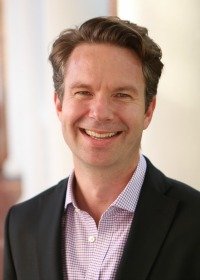 "Joey's experience elevating faculty research and creating programming that reaches outside the institution into the larger business, policy and social spheres is directly relevant to the goals of the Institute for Business in Society," Darden Dean Scott Beardsley said in a recent press release. "We are thrilled for him to join our team of world-class leaders and faculty here at the Darden School, who are dedicated to our mission to improve the world by inspiring and developing responsible leaders and advancing knowledge."
In his new role, Burton will have a host of responsibilities at Darden. He will guide strategy and administration for the institute, as well as conduct outreach and engagement among internal and external parties. In a nutshell, Burton's objective is to continue the program's positive growth.
Burton succeeds Dean Krehmeyer—founding executive director of the institute—who has moved into a new role as chief of staff in the Darden Dean's Office.
"Darden's marriage of scholarly rigor with a values-driven culture of collaboration makes it the right place to steward the conversation on the positive effect business has on civil society institutions," Burton said in a statement.
"I have found Darden to be markedly and almost uniquely pro-business in its orientation," he added. "Darden faculty and students really believe business, guided by values—and in collaboration with other sectors—has power to transform and lift and make society better off."
Read more about Burton's recent move to Darden here.