Twenty books into Sydney Finkelstein's career, to call him an expert in leadership is something of an understatement.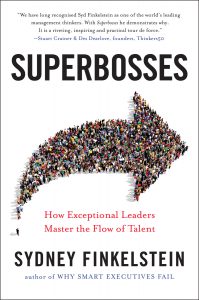 Finkelstein, management professor and faculty director at the Tuck School of Business at Dartmouth, has earned wide acclaim for his most recently published book, Superbosses: How Exceptional Leaders Master the Flow of Talent, which Amazon named one of the 20 best business and leadership books of 2016.
The news follows Superbosses landing on several other year-end best of lists, including the 10 "Must Read Business Books of 2016" from Inc. Magazine, Forbes' "16 Must-Read Business Books For 2016" and the Washington Post's "Nine Leadership Books to Watch for in 2016."
The conceit of Finkelstein's most recent work is simple, Tuck noted in a recent press release. What do the world's most successful business leaders have? And why do other business leaders struggle?
Finkelstein spent more than 10 years getting at the answers presented in Superbosses,
conducting detailed research, 200-plus interviews and more than three dozen case studies. The depth and breadth of his investigation extends to the industries he examines as well. All told, Finkelstein scrutinizes leaders in fields ranging from fashion to media to comics, crafting something even a non-business-savvy reader could potentially enjoy.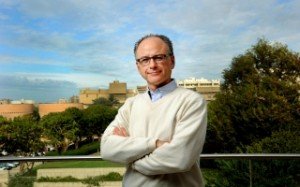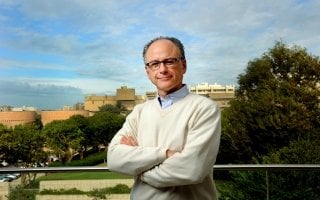 The news of Superbosses' appearance on the Amazon list comes more than 12 years after he released what is perhaps his most well-known book to date, Why Smart Executives Fail. That bestseller, like Superbosses, featured multiple years of extensive research and more than 200 interviews geared toward uncovering why so many up-and-coming business leaders tend to flame out so quickly, despite strong starts.
The business world has also frequently looked to Finkelstein at year's end for his popular "Worst CEOs of the Year" lists. He took a hiatus from the list last year to focus on finishing Superbosses, but the 2014 list, published by BBC Capital, features former Twitter CEO Dick Costolo, who left the social media giant in 2015, current CEO and Chair of Sears Edward Lampert and disgraced former American Apparel CEO Dov Charney.
Click here for more on Finkelstein's latest book, Superbosses: How Exceptional Leaders Master the Flow of Talent.