Newly appointed Dean Mark Taylor of Washington University's Olin School of Business in St. Louis wasn't sure at the start of his career if academics was the path for him. 
"I didn't know whether I wanted to be an academic and change the world in terms of producing research that was impactful, or whether I wanted to work in the finance industry," he said as part of an article on the Olin website. "I was in such a hurry, I actually ended up doing both at the same time."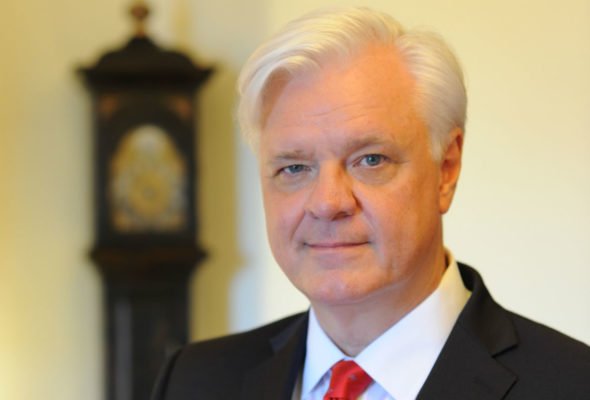 After earning his undergraduate degree from Oxford University, Walker joined CitiBank in London on the company's foreign exchange desk." During this time, he also studied for his masters in economics at London Business School, straddling the line between business and academics.
Prior to joining Olin earlier this month, he served as dean at the Warwick Business School in Coventry, England. This followed roles at the International Monetary Fund in Washington D.C. and at Barclays Global Investors/BlackRock.
The new move has earned a wave of praise from those in and out of the St. Louis community, including James Bullard, president and CEO of the Federal Reserve Bank of St. Louis, who writes, "Mark Taylor will be a great leader for Olin, given his distinguished research in the field of international finance and leadership as dean at Warwick."
Columbia Business School Dean Glenn Hubbard called him "a great choice" for the global experience in business and business schools he brings to Olin. "I look forward to interacting with him as a business school dean on this side of the Atlantic," he wrote.
Ralph Quatrano, a professor emeritus at Olin who chaired the search committee also added, "It's not only that he is coming from an international university or that he is from Britain, but he has reviewed international business schools as a member of the AACSB (Association to Advance Collegiate Schools of Business) accreditation teams; he has taught at many universities and traveled all over the world."
Before his official move from England to the United States, Taylor continually touched base with the school and St. Louis community, according to the post on the school website. "I want to get their feedback on what they think is good about the school," he explained. "What needs to be maintained, what needs to be the bedrock of the school, and also ways we can move forward, ways we can expand, ways we can grow together. I have some ideas, but I also want to hear other people's ideas. It's important we build a strategy together, because only if we all own the strategy together will it be implemented."
Read the entire interview on the Olin School of Business website.