Columbia MBA Interview Questions & Report: Rolling Decisions / Alumnus / Off-Campus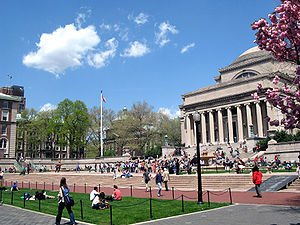 The following Columbia MBA interview questions & report were submitted to Clear Admit by a Rolling Decision applicant. Good luck to them!
Received an interview invitation approximately 1 month after my application was submitted. Interview was with an alumnus who had attended just over 10 years ago, and took place at their office in my city.
The interview reports that have been submitted prior to this one were extremely helpful – my interview followed the same gist as all of the other ones you will read here:
Walk me through your résumé and tell me why you want an MBA.
Why Columbia, rather than other schools
Interviewer then proceeded to talk at length about their own experience at Columbia, and felt like they were specifically instructed to spend some of the interview time selling the school to the interviewee as well. Tried to slip in some other points that I wanted to make, but it was difficult as the interviewer talked so much! The interview then rounded off with:
Do you have any questions for me, and is there anything you wish I had asked?
I took that opportunity to ask a question, and whilst they were speaking, it gave me some time to think of all the points that I wanted to emphasize about my candidacy that I hadn't had a chance to raise, and so I was able to summarize our conversation with a good summary about my candidacy and particular strengths. The interviewer then told me that they felt I was a good fit with the program and that they would 'highly recommend' me. Guess we'll see what happens!
---
Preparing for an upcoming interview at Columbia? Click here to get the Clear Admit Columbia Business School Interview Guide.
After your interview, be sure to add your first-hand interview report to the Clear Admit Interview Archive.
Preparing for your interview?
Give Veritas Prep a call at +1-310-295-2098 or click to