Nicolas Curtin, a 21-year-old Anchorage native currently in his junior year at West Point, first learned about the Stanford MBA Future Leaders Program through a pop-up ad on Facebook. Neither of his parents had ever been to college, let alone business school, but his economics teacher that semester happened to mention that he had an MBA. That made the Facebook promo catch his eye. "It was really dumb luck that I was able to stumble across the program just as my interest was piqued," Curtin says. He submitted an application—consisting of a recommendation letter from that economics professor and one other, a resume and several personal essays—and found himself on the Stanford Graduate School of Business (GSB) campus last summer, drinking in what it's like to be a business school student.
The MBA Future Leaders Program—now heading into its second year—is designed for students just like Curtin, part of an effort to ensure diversity in the MBA class at Stanford GSB. Open to college sophomores entering their junior year, the program seeks out potential MBA students from diverse majors, including science, technology, engineering, math and the humanities. But the diversity doesn't stop there.
Seeking Diversity of Perspectives

"We think of diversity very broadly—as diversity of perspectives—and we believe in the strong impact it has on the academic experience," says Simone Hill, MBA/MA '14, a Stanford MBA admissions officer and the program's staff director. "Diversity—broadly defined—includes underrepresented minorities such as African Americans, Hispanic Americans and Native Americans, as well as LGBTQ students, first-generation college students, Pell-grant eligible students, and any other student who has work or life or academic experiences that would add to the school," she says.
"It's kind of a catch-all," Hill concedes with a laugh, "but we know diversity comes in all different shapes and sizes." In fact, she says, to see how applicants define their own diversity as part of the application has been very interesting. "We've seen everything from diversity of major—like astrophysics—to the applicant who shared she had been the only Muslim student in her Alabama high school." Any preconceived list of demographics they might have hoped to attract has been far surpassed by the richly varied experiences the applicants actually bring. And along gender lines, the group was almost exactly evenly split—51 percent male, 49 percent female. "We were really excited to see the number of women who had interest in the program," Hill says.
Exposure
Belief in diversity's positive impact on the academic experience was a main driver for the program's launch, but so was recognition that the achievement gap in this country does not stop at high school or college graduation, Hill says. "We do still see a big difference in academic achievement once people get to our application—and we wanted to see if we could lessen that gap."
A simple but key element to lessening the achievement gap is exposure. "I certainly believe that many people only aspire to what they have been exposed to," Hill says, noting that diversity pipeline issues are prevalent in both technology and finance. "It is hard for someone to be a computer software engineer if they don't know what a computer software engineer is," she says, matter-of-factly. "We believe the exact same thing in terms of people thinking about an MBA and, specifically, a Stanford MBA."
Part of exposing those who might not be familiar with the Stanford MBA is showcasing the vast opportunities the business school degree can open up for them in terms of their careers. "A lot of students came in thinking, 'I don't want to go into finance or consulting, so an MBA isn't right for me,'" Hill says. Site visits to companies in a range of industries, including tech giant Google and Norwest Venture Partners, a Silicon Valley venture capital firm, helped dispel that notion quickly. It was also quite eye opening to hear real-life accounts from current Stanford students and GSB graduates taking widely varied paths.
Curtin says these opportunities to hear from students and graduates were, for him, the most valuable part of the three-day program—even better than visits to top area employers like Google. "Those [visits] were really cool, and it was awesome to see what kind of work environment they foster, but it was more important for me to hear the stories of people who come out of the GSB," he continues. "They really showed me that it's not just a cookie cutter 'you will graduate and do this job' kind of thing."
"At Stanford, It's Okay to Be Yourself."

One graduate he remembers hearing speak pursued a nonprofit career path after graduating. An illegal immigrant who came to the United States as a child, the graduate shared how apprehensive he had been about what he would do if he couldn't go to college—only to go well beyond. "It was really nice to see that no matter what personal experiences people had and how they shaped their lives, the GSB can help people capitalize on their strengths," Curtin says.
Another participant, Baltimore native Kristen Shipley, 20, was also struck by student stories. Shipley, now in her junior year at North Carolina A&T State University, had been considering an MBA as one of many possibilities prior to taking part in the program. "The TALK session we had—where a Stanford student shares a personal story—that was very touching and humbling to know that coming into Stanford it's okay to be yourself, and that's what they want you to do," she says.
Curtin had a similar takeaway. "The one thing that they really encouraged was taking ownership of our personal experiences and our perspectives and not worrying about what the ideal candidate might look like in business school," he says. "They really encouraged us to reflect on why we see the world the way we do and to be the person our experience has made us."
Trying on the MBA Classroom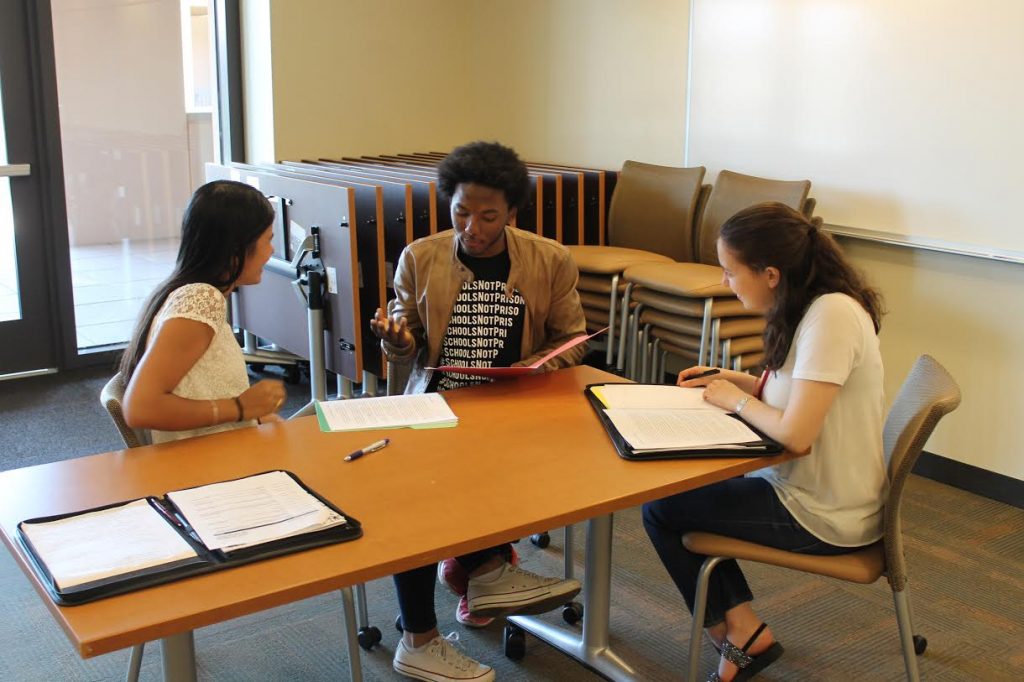 In addition to hearing from current students and graduates, MBA Future Leaders participants also got to experience the GSB firsthand through a class immersion exercise, a hands-on design thinking event at Google led by a Stanford GSB professor, and a career design workshop with Stanford's Career Management Center.
"The best thing for me was definitely getting a chance to be in the classroom, because that's when I felt most like an MBA student," says Shipley. Curtin, too, found the classroom time very valuable. "I was really interested in seeing how a classroom would be run in an MBA environment and whether that is something that I want to participate in," he says. "I had never seen how a case study would be picked apart as a class and how people would engage with one another. Even though it was only a couple of hours on one of the mornings, being in class really helped me be able to imagine myself as an MBA student."
Aspiration & Preparedness

"At the highest level, we really wanted this program to be aspirational for them," Hill says. "One of the reasons we brought them to campus, had them stay in our GSB residences, had them take classes with professors, is that we believe there is so much value in being able to see yourself here," she continues. "To see yourself as capable of doing something helps to change mindsets, helps to put a fire under students in terms of how they think about themselves aspirationally."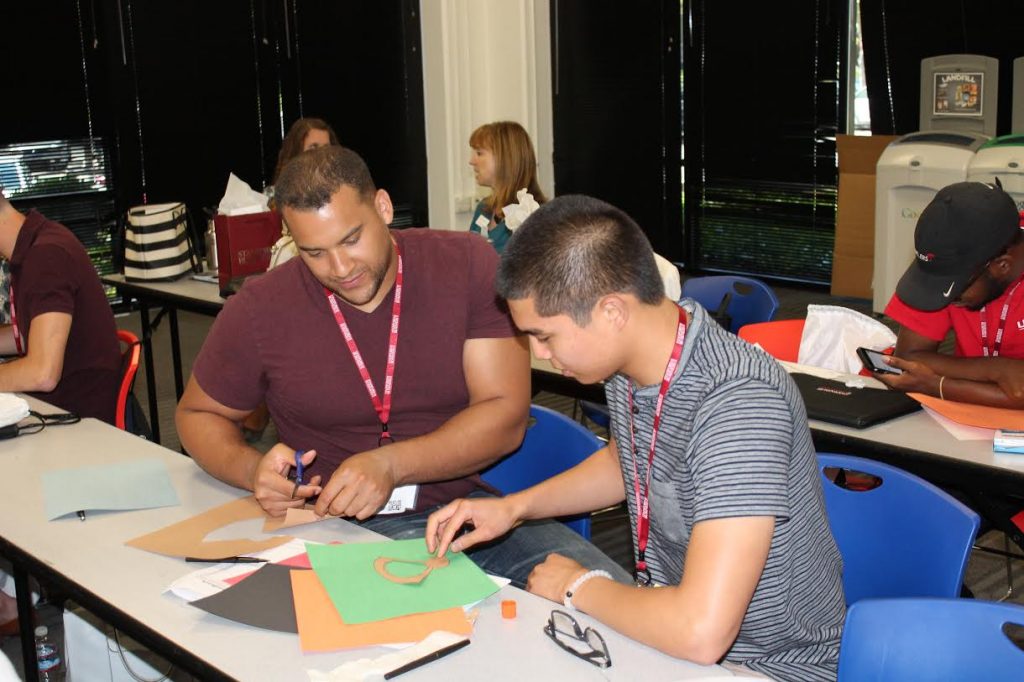 Once the seed of a Stanford MBA has been planted in participants' minds, the MBA Future Leaders Program turns next to preparedness. "Our focus is on helping them understand what they need to be thinking about and doing now to make themselves more competitive down the line—not just for us, not just to apply for an MBA program, but for any opportunity," Hill says.