This week's Fridays from the Frontline first appeared on the MBA blog of the University of Washington's Foster School of Business. Its protagonist, Steve Tomick, is a recent MBA graduate of the program headed off to a management consultant role at Accenture in Seattle in the firm's communications, media, and technology group. But as you'll read, his background couldn't have been more different. An undergraduate dual major in history and education at Wake Forest, Tomick spent six years working with the Appalachia Service Project, a nonprofit whose mission is to improve substandard housing for low-income families in a region long tethered to coal.
Read on to learn how Tomick's time at Foster, including help from the career management office and a summer internship at healthcare giant Philips, helped shape his path and inform his decision to pursue consulting. And how the skill set he gained and the coaching he received help him make the big shift from nonprofit work in coal country to consulting with Accenture in the booming tech capital of Seattle. Our thanks to Tomick and to Foster for letting us share his story with the Clear Admit audience.
The following post has been republished in its entirety from its original source, the Foster Full-Time MBA Blog.
A Foster MBA Grad's Journey From the Back Roads of Appalachia to Management Consulting
By Steve Mattera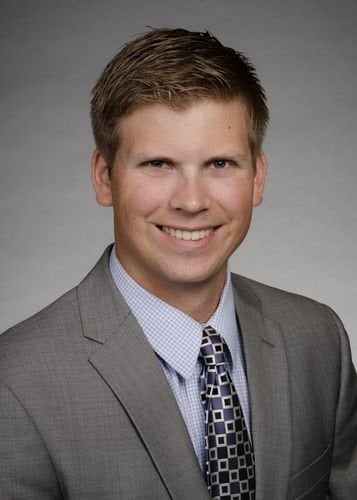 In August, Steve Tomick will be a management consultant at Accenture in Seattle, working in the firm's communications, media, and technology group. But just two short years ago he was doing something very different.
Steve graduated from Wake Forest with a dual major in history and secondary education. He's certified to teach high school social studies. But Steve never pursued teaching; rather, he chose to work with the Appalachia Service Project—a nonprofit dedicated to repairing substandard housing for low income families in the heart of coal country. His plan to work a single year quickly turned to six, and Steve found himself touring the country, trying to drum up support and volunteer commitments.
"I really enjoyed it and I was—and still am—passionate about the mission, but I reached a point where there wasn't going to be any more career progression. At least not in the near future," Steve explained. "I thought I would go get an MBA. I hoped it would accelerate my career. When I was looking at schools, talking to people, everyone seemed really supportive at Foster. I knew it would be a great spot to make a career transition."
Steve credits the career management office. "[Career coaches] Jessica Ma, Elaine Newtson, and Jean Geckler helped me tell my story. My background is a little unusual, and I wasn't used to speaking business language. They helped me connect the dots and communicate to employers."
For his internship, he interviewed on campus with the healthcare giant Philips. It was his first time working in a corporate setting. "It was great. It helped me solidify my skill set and gave me confidence," he said.
Still, consulting felt like the better fit for Steve. To get his role at Accenture, he leveraged his Foster classmates. "I didn't intern at Accenture, but I had built up strong relationships with my classmates that did. They really filled me in and pointed me in the right direction during recruiting season."
Steve also cites Foster's Consulting Society. "They have great resources for case prep. But even more helpful was the alumni social events. I met a few people at Accenture, and it definitely helped me understand the culture."
"I'm excited to start at Accenture this fall," Steve said. "It wouldn't be possible if I hadn't come to Foster."