UCLA Anderson MBA Interview Questions & Report: Round 2 / Second-year / On-Campus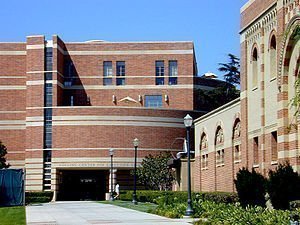 The following UCLA Anderson interview questions & report were submitted to Clear Admit by a Round 2 applicant. Good luck to them!
The interviewer was a second-year and a great listener. We had a 40-minute casual conversation. I felt immediately comfortable to be myself.
They do ask for a copy of your id as well as a copy of your resume at the front desk. The interviewer had a marked up copy of my resume as well so he prepped before-hand. The question that threw me most was how I would connect with international students.
Questions:
– Walk me through your resume.
– Why an MBA now?
– How will your entrepreneurial skills and experience transfer to the tech industry?
– What are your short- and long-term goals?
– How will you connect with international students?
– Clubs?
– How will you contribute on a personal level outside of clubs?
– Example of conflict in a team and how you resolved it?
Questions I asked him:
– What is your middle name?
– What is a personal example you've experienced of Anderson's core values (collaboration, fearlessness, change for good)?
– What percentage of Anderson tech MBAs get their desired internship?
– Why did you join the Admissions Ambassadors?
– Least favorite thing about Anderson culture? Favorite?
– Did you complete your Parker deliverables and how did that affect your career development?
Preparing for your interview?
Give Veritas Prep a call at +1-310-295-2098 or click to