How to help more women advance in business school and the larger business world is a topic that deserves attention year round, but it does receive added airplay throughout the month of March, which is Women's History Month in the United States and includes the celebration of International Women's Day globally. The reality is that the overall number of women in business school is still not close to 50/50, though many top programs and organizations such as the Forté Foundation are working to change that.
The Financial Times' new ranking of Top MBAs for Women, released earlier this month, celebrated some of this work, although it also made clear that more is needed. According to the report, women still only account for a third of students at 100 of the top MBA programs—the same number as five years ago. And, worse yet, there's evidence that suggests women may be experience a greater pay gap after obtaining the MBA degree. Pre-MBA, women earn 91 percent what men make, but post-MBA they earn only 86 percent, according to a report from the Wall Street Journal.
With work still to be done to encourage women in business school and beyond, we want to take this opportunity to highlight what a few of the top MBA programs around the country are doing to keep moving the needle. Far from an exhaustive list of all that MBA programs are doing promote women in business, it is intended to provide just a taste of the many efforts underway. 
Haas School of Business – University of California, Berkeley
UC Berkeley Haas' School of Business hosts many events specifically focused on women, but its flagship event, the Women in Leadership Conference (WiL), is held each March. Taking place this year on March 17th, the 22nd annual conference will tackle topics related to how women evolve throughout their careers. It will feature a diverse group of panelists and keynote speakers addressing everything from bias in the workplace to the #MeToo movement, women's leadership development, and more.
What makes this year's Haas WiL Conference stand out from past conferences is its high male participation rate. "Male participation remains one of our key goals of the conference," Mary Harty, 2018 conference co-chair, told Clear Admit. "We think it helps to foster a greater depth of conversation and we hope to equip our attendees, female and male, with both a set of practical tools, and improved language, to better address issues of gender equality in the workplace."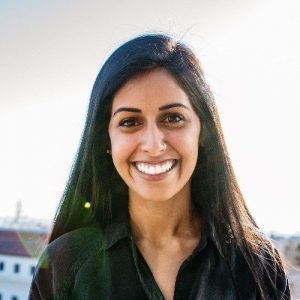 Students at Haas last month also collaborated with Berkeley Law School students to host the first-of-its kind Berkeley Law and Berkeley Haas Pitch Competition. Coined the "Building Women Up" Pitch Competition, the event took place on February 23rd. "Law students and business students came together to brainstorm different tools and businesses to tackle issues of gender equity in the workplace," Haas second-year MBA student Shweta Joshi told Clear Admit. "We had over 75 men and women participate in a Shark Tank day-long competition."
Also on tap later this month, Haas will host Fertility 101 on March 21st. An information session led by Modern Fertility, it will provide participants with information about fertility testing, egg freezing, general women's health, and more.
MIT Sloan School of Management
At MIT Sloan, two women head the student government for the first time in the school's history. Avery Beach and Jennifer Zheng were elected co-presidents of the Sloan Senate in an election last spring.
The Sloan Senate serves as a bridge between students, faculty, and the administration, working with 60 representatives from eight different Sloan programs to represent and advocate on behalf of all 1,200 students. Ultimately, the senate is responsible for setting an example within the Sloan community and enhancing the Sloan experience for future and current students.
"It's been a privilege to be the first all-female co-presidents, representing our peers and fellow classmates. There are no words to describe how incredible this experience has been," Beach and Zheng explained to Clear Admit. "Having not just one, but two female co-presidents shows that the Sloan community is committed to its mission of improving the world and supporting those that are dedicated to leading that charge regardless of their gender."
As co-presidents, Beach and Zheng help coordinate an array of programming and initiatives throughout the year, including Diversity and Inclusion community dinners for small groups to discuss differences in religion, gender, race, politics, and thought; Sloan Speaks Out, an initiative to coach peers on how to respond in the moment to a harassment situation, and "Off the Record," an annual event encouraging the discussion and acceptance of different values (whether political, religious, etc.). They also help organize community events like charity auctions, a spring gala, and Ask-Me-Anything lunches; a carbon offset program to reduce carbon emissions from student air travel; and OneMIT lab crawls to build relationships between Sloan and other schools at MIT. The duo also oversee the allocation of club funding to support and guide student organizations.
NYU Stern School of Business
Last, but not least, NYU Stern hosts an annual Stern Women in Business Conference (SWIB). Now in its 26th year, the event is an opportunity for women all over Stern (faculty and students) to get together with industry professionals and talk about the current landscape for women in business. This year's event, entitled "Transform the Present. Shape the Future," will take place on April 6th.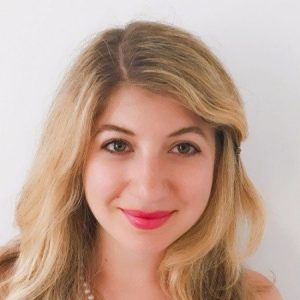 "When we were thinking about what we wanted for the SWIB Conference, we wanted to think beyond leveling the playing field," Miriam Marek Kuritzkes, a second-year Stern MBA student and one of the women in charge of putting the event together, told Clear Admit. "Rather than talking about how to fit into an environment that's shaped by men and the patriarchy, we are imagining a completely new future where women create the new norms. We know that's wildly optimistic, but that's our vision and what we're discussing."
The SWIB Conference will feature two keynote speakers: Beth Comstock, former vice chair of GE, and Kathie Andrade, CEO of retail financial services at TIAA. In addition, there will be a variety of thought-provoking panels on a range of topics including the gender pay gap, sexual harassment in the workplace, career switching, and more.
Networking opportunities with other women are also a highlight of the event. A networking reception at the conclusion of the conference will be open to all attendees as well as those who purchase a separate networking ticket. "This is an opportunity for women to meet and support each other," said Kuritzkes. "Many times the panelists are even available to talk," she added.
So, as you can see, while women may still be underrepresented in business, students at many business schools are working to change the present and future for their peers. Make sure to ask what your top MBA programs are doing to promote women in business.