With Yale School of Management (SOM) set to release Round 2 decisions today, March 27th, you'll find real-time coverage as news of acceptances and less favorable results gets reported on MBA LiveWire. Assistant Dean for Admissions Bruce Delmonico took to his admissions blog in a recent post to confirm today's decision date but also to focus on Round 3.
---
Clear Admit's DecisionWeek is brought to you by HBX. HBX brings the dynamism of the Harvard Business School classroom to online learning—preparing participants for the next chapter of their careers. Learn how HBX can prepare you for the MBA classroom.
---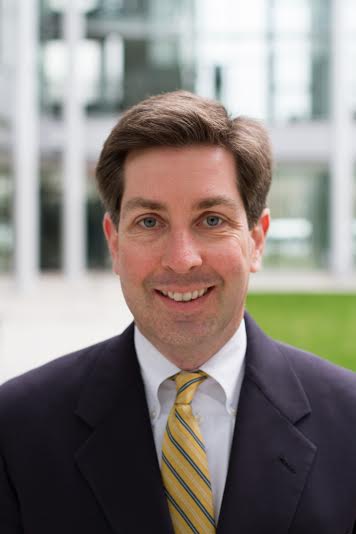 He tackles the frequent applicant question about whether it makes sense to apply in Round 3. "After all, it is our smallest application round (Round 2 is the largest) and many applicants believe that the class is already full by the time Round 3 comes around," Delmonico wrote. But then he added, "My view is that you have nothing to lose and everything to gain by applying in Round 3."
He then went on to debunk several other ideas applicants frequently hold about Round 3, which according to Delmonico are not true at Yale SOM.
Round 3 Myths (at least at Yale SOM)
1. All the spots will be taken.
Not true, says Delmonico. At Yale SOM, there is still room in the class. "Every year we develop a model that allows room to admit applicants in Round 3," he said. How many students make it in Round 3 varies based on how many admitted applicants enroll from earlier rounds, he added, but there are always some spots left.
2. Round 3 is too late to apply if you're not a U.S. citizen.
"Some applicants have heard that Round 3 is only for applicants who are U.S. citizens—and this may be true for some schools," Delmonico wrote. "But we have never felt constrained to consider only U.S. citizens in Round 3 and have never had any hesitation about admitting non-U.S. citizens in this round."
Clear Admit note: Part of the reason some schools limit Round 3 to U.S. citizens has to do with concerns that it may not always provide adequate time for visa processing for international students, so you might want to do a little research into how long it could take for you to get a visa after a Round 3 admission.
3. If I don't get in, applying in Round 3 can hurt my chances of acceptance in a subsequent year.
According to DelMonico, applying in Round 3 can have certain advantages, especially for candidates who are open to beginning their MBA either this fall or in fall 2019. "There is no disadvantage to re-applying; we view re-applicants in exactly the same way we do first-time applicants," he stressed. "Round 3 can be a 'test run' for your next application, without any negative consequences." He added that his team even provides feedback upon request over the summer to applicants who weren't admitted this year—which means you could go into a later application cycle with advice from Yale SOM experts on how to strengthen your candidacy. Not a bad thing.
In short, Delmonico sought to convey that here is little downside risk and, in fact, plenty of upside potential to applying in Round 3. In case you've been on the fence.
For Delmonico's complete post, click here. To schedule online office hours with the Yale SOM admissions team for guidance as you consider your application, click here.
For more advice on it makes sense to apply in Round 3, don't miss this recent Clear Admit piece, which also included remaining Round 3 deadlines for top schools: "Three Reasons to Apply in Round 3"