Last week Harvard Business School (HBS) announced the winners of its 21st annual New Venture Competition. Hosted by the school's Arthur Rock Center for Entrepreneurship and its Social Enterprise Initiative, in partnership with HBS Alumni Clubs & Associations, the NVC offers cash prizes to both students and alumni for outstanding entrepreneurial and social enterprise ventures.
The competition is open to all students and alumni who aspire to start their own businesses.
Since its inception 21 years ago, NVC has awarded more than $2 million in cash prizes to student and alumni business ventures and has attracted more than 5,000 participants.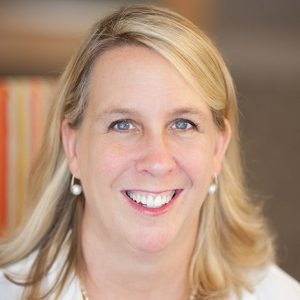 Arthur Rock Center Director Jodi Gernon says that the competition is "critical to entrepreneurship at HBS." Many NVC winners, too, have emphasized the role the competition has played in helping them launch their businesses.
Director of Alumni Clubs & Associations Mary-Helen Black also spoke of the competition's value to alumni who "find participating in the NVC pivotal, invaluable, and enlightening…some of these startups receive funding from the chapters and from other investors after pitching in the regional local alumni competitions."
360 Teams Take Part
This year's competition boasted 360 teams, including 127 in student businesses, 69 in social enterprise, and 164 alumni teams in 11 global regional competitions. The submitted proposals and presentations were evaluated by more than 300 judges, many of whom are HBS graduates themselves. The judges represent a broad range of industries including law, accounting, venture capital, philanthropy and social entrepreneurship, and many other fields.
Long-Lasting, Non-Toxic Insect Repellent Takes Grand Prize
This year, the grand prize in the student business track went to Hour 72+, which proposed a non-toxic, odor-free insect repellent that lasts for three days instead of just a few hours. The Hour 72+ team articulated its product's goal as fighting insect-borne illness across the globe.
In his presentation, team member Andrew Rothaus elaborated on Hour 72+'s mission: "It will benefit every single person in this room and will benefit billions of the world's most vulnerable people."
Co-team member Abraar Karan added that the technology can be used to fight malaria, Zika, and dengue fever in developing countries. In addition to the $75,000 Dubilier grand prize, Hour 72+ also took home the $5,000 Crowd Favorite Prize.
Affordable Portable Ventilator Wins Top Student Social Enterprise Prize 
In the Student Social Enterprise Track, the top prize went to Hamza Khan, Shaheer Priracha, and Sanchay Gupta for Umbulizer, "a low-cost portable ventilator for patients in resource-constrained markets."
Umbulizer is designed to deliver consistent oxygen to patients and functions as a low-cost alternative to manual respirators. The team points out that manual respirators require constant attention. Sometimes they aren't effective at treating respiratory diseases and can result in the deaths of patients.
The team used its NVC presentation as an opportunity to expand on the vision for the product:
"With Umbulizer the patient receives proper ventilation and survives," said one of the team members during the presentation. "The bottom line is that this device has the potential to save thousands of lives and millions of dollars in healthcare spending each year."
Like HOUR 72+, Umbulizer also won the Crowd Favorite Prize in its track, as well as the grand prize.
Addiction Recovery Digital Platform Takes Top Prize in Alumni Track
The Alumni Track grand prize went to DynamiCare Health, a digital platform that monitors and rewards recovery from addiction. DynamiCare Health's New England CEO Eric Gastfriend  (HBS MBA '15) started the company with his father, an addiction psychology professional, to develop a "better way to support recovery."
In Gastfriend's presentation he spoke passionately about the indignities often suffered by individuals in recovery who must prove their sobriety to family members, employers, or medical professionals. He added that because DynamiCare combines "frequent monitoring with immediate incentives, it is the most effective, evidence-based, and overlooked intervention for addiction." Dynamicare supports patients with drug, alcohol, and tobacco addiction with a mobile sobriety test, which offers immediate rewards for their continued success.
While it's understandable that many outlets will focus on the three grand prize winners, there were actually many other exciting finalists and semifinalists, which we encourage you to explore here. NVC's smorgasbord of cutting-edge ventures supports Harvard Business School's reputation as a hotbed of entrepreneurial innovation.
Be Sure to Catch NVC Winners on Upcoming Clear Admit Podcast
Don't miss upcoming episodes of the Clear Admit MBA Admissions Podcast, which will feature student NVC winners talking about their ventures and their experience in the competition, as well as Arthur Rock Center Director Jodi Gernon and Social Enterprise Initiative Director Matthew Segneri (HBS MBA '10).