If you're planning to sit for the GMAT exam in preparation for applying to business school, you might do well to hold off for a couple of weeks. According to the Graduate Management Admission Council (GMAC), which owns and administers the GMAT, the test will be 30 minutes shorter than it has been in the past, lasting just 3.5 hours instead of the previous 4, including breaks and instructions.
But before you get too excited, we should stress that this does not mean the test will be any easier. GMAC sliced 23 minutes out of the exam sections themselves by including fewer unscored (research) questions in the Quantitative and Verbal Reasoning sections. To further cut down on time, the non-exam screens—tutorials and instructions—were also streamlined.
Here's a breakdown of the old structure versus the new:
 
Old Structure
(Before April 16th)
New Structure
(After April 16th)
Section
# of Questions
Section Time
# of Questions
Section Time
Quantitative Reasoning
39
75 minutes
31
62 minutes
Verbal Reasoning
41
75 minutes
36
65 minutes
No Impact on Scores
The proposed changes will not impact GMAT exam scoring at all since the number of scored questions remains unchanged. Therefore, the Total Score and individual Quant and Verbal section scores from someone who sat for the test prior to April 16, 2018, will be directly comparable to anyone who sits for the new shorter exam. Exam content, question types, and average time per question will remain the same. "It's the same GMAT exam—just shorter by a half hour," reads the GMAC website.
So Why Make the Changes?
Believe it or not, GMAC does not want the GMAT to be the most dreaded part of the MBA application process. "We are always looking for ways to help candidates build confidence and control, reduce anxiety, and streamline the test center experience in a way that continues to maintain the high quality and integrity of the GMAT exam," read an answer on an FAQ page about the new shorter exam.
GMAC reports that operational reviews of its systems and technology changes helped identify a way to shorten the test without impacting the way it is scored. "We also received feedback from test-takers that they felt rushed through the tutorial screens at the test center prior to starting their GMAT exam, and so we reviewed and simplified much of the content on several non-exam screens, and have made the tutorial available in advance," GMAC added.
"By shortening the two longer sections of the GMAT, combined with the availability of the tutorial information online, we want to create a better and friendlier testing experience that enables all GMAT test-takers to do their personal best on test day."
Online Tutorial Now Available for Viewing in Advance, at Test-Takers Leisure
The online tutorial will be available via mba.com. GMAC will also include a link to the tutorial in the reminder emails it sends leading up to your scheduled exam.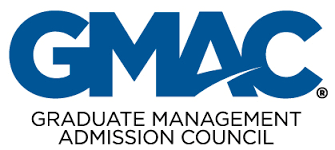 The tutorial will introduce the general layout of important test screens, including navigation, different question types, and how to track your progress. It will also provide general information about exam questions, break times, and test center rules, as well as in-depth descriptions of each exam section and question type. Finally, it will review choices test-takers face with regard to sending scores to schools, selecting your section order, and decided to accept or cancel your score.
Watching the online tutorial in advance of taking the GMAT is not required, but GMAC does strongly recommend it. "While anyone can access the tutorial at any time, we recommend that you review the tutorial content at least one time within 3 days of your exam day, so the information is fresh in your mind," reads the FAQ page.
Should You Reschedule Your Exam to Take Either the Shorter or Longer Version?
From April 16th on, all GMAT exams will be delivered in the new shortened format. But if you already have an exam scheduled between now and May 6, 2018, you can call GMAC Customer Service and choose to reschedule it, opting to push it forward, to take the longer exam, or back, to take the new shorter exam.
Both the reschedule fee (depends on early or late reschedule) and phone fee ($10) will be waived provided your request is received on or before April 11th and your exam is scheduled on or before May 6th. To take advantage of this offer, you must indicate when you call that you are rescheduling as a result of the new shorter test. There is a limit of one free reschedule per candidate.