Tuck School of Business has unveiled a new $250 million capital campaign designed to support "people, programs, and places" through increased financial aid resources for students and significant investments in the business school's faculty, as well as program innovation and campus upgrades.
Called "The Tuck Difference: The Campaign for Tomorrow's Wise Leaders," the fundraising campaign is part of a Dartmouth-wide initiative. Key supporters have already pledged $132 million, surpassing an earlier goal.
People
"Our most cherished asset is talent," Tuck Dean Matthew Slaughter said in a press release. "The dynamism and diversity of our students and our faculty are why Tuck thrives." This is why "people" is the primary focus of the new capital campaign, he noted.
Program
But to remain a leader in graduate management education, Tuck must also embrace and foster innovation within its MBA program. To this end, the capital campaign will include sustaining investments in Tuck's centers of learning and application, leadership, and global curriculum. "Tuck's success rests on our ability to anticipate and adapt to the changing world. This is the innovative spirit that has kept Tuck at the forefront of business education for generations," Slaughter said. "To ensure we remain there, we must secure the excellence of our MBA program and seek out innovative new opportunities for pre- and post-MBA learners."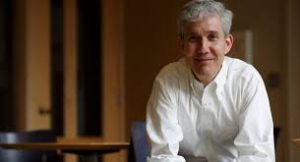 Places
Finally, the campaign will support large-scale investments in campus facilities. Plans include the creation of a new Arthur L. Irving Institute for Energy and Society as well as expansion of the Thayer School of Engineering at the end of Tuck Mall. The future home of Dartmouth's Department of Computer Science, this expanded building will create an "interdisciplinary hub for technology, design, engineering, entrepreneurship, and leadership" to serve the entire Dartmouth community.
"This is an ambitious goal, but Tuck is an ambitious place," Slaughter continued. "Our graduates are a powerful part of our success. They are today's wise leaders forging the path for tomorrow's."
Learn more about the recently launched Tuck Difference campaign in the following video.