Northwestern University's Kellogg School of Management hosted its first-ever Global Women's Summit last week on May 8th and 9th. This landmark event brought more than 800 Kellogg alumni, students, guests, and community members together to discuss the numerous obstacles that women face in the corporate world—and how to overcome them.
What set the summit apart from similar women-focused events was its unique structure. While many such events present attendees with a random, often chaotic buffet of activities, the Global Women's Summit was deliberately organized into three career tracks corresponding to different stages of a woman's career. Each session was labeled based on what a group at a particular career stage would find most valuable, which made it easy for women to attend sessions that fit their specific professional needs.
From more than two dozen different sessions, we've highlighted a few of our favorite topics as well as two of the events we were able to live stream.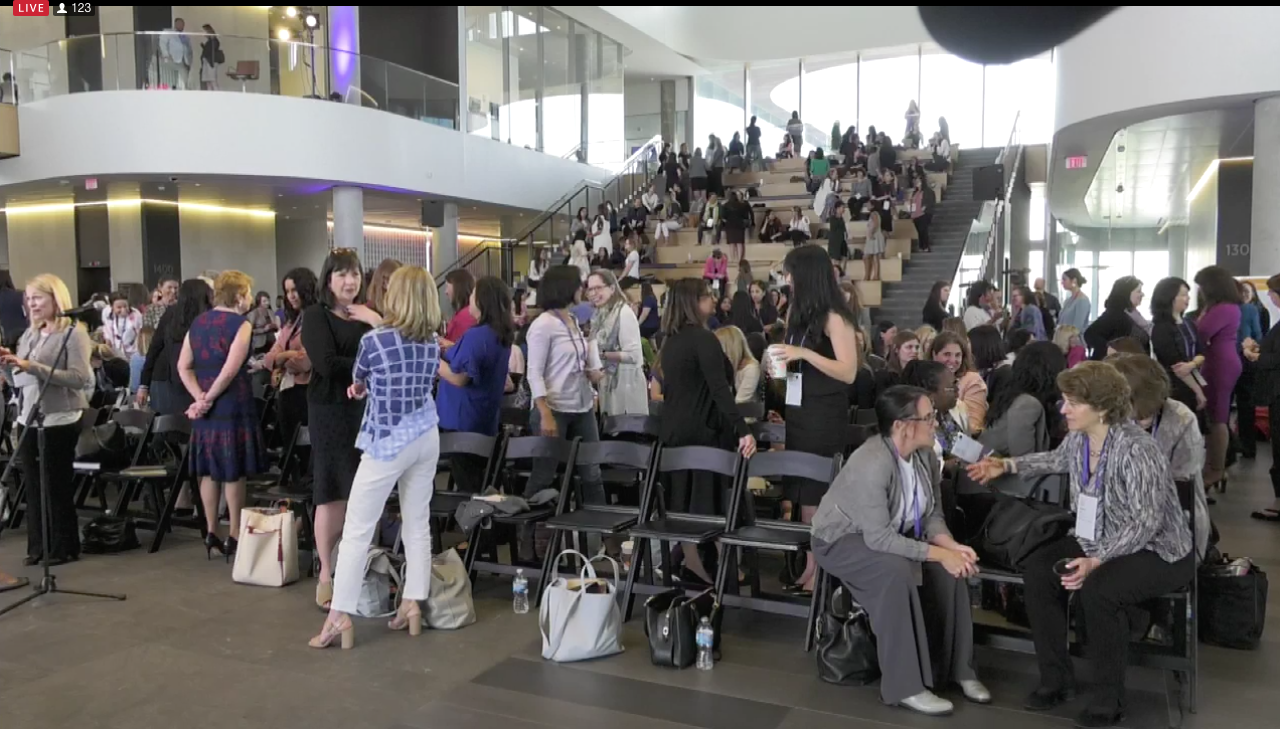 Launch Track
Women with fewer than 10 years' experience in the corporate world were offered information sessions that focused on the experiences most important to this early career stage. One topic targeted was the "Likability Dilemma."
According to research, the majority of professional women face a choice of how they are perceived in the workplace: They can either be seen as likable or competent. The problem is that both qualities are necessary to success. Unfortunately, the research indicates that a warm, nurturing woman does not come across as assertive, independent, or competent. This can present a situation where a woman has to decide if she wants to be an "Ice Queen" or "Ballbuster" to get the job done. During the "Likability Dilemma" panel, women had the chance to hear testimonials from leading experts and executives and how they managed to overcome the "Likability Dilemma."
There were several other panels and informational sessions that catered to Launch Track women, including:
Ten Things to Do Now to Set Yourself Up for Long-Term Success: In this session, women heard from leading consulting firms and experts about their top 10 insights and tips for success.
Managing Well—Up, Down, and Across: In order to meet your goals and advance your career, effective management skills are a must. This session explored both the pitfalls and opportunities embedded in the management of workplace relationships with your peers, bosses, and subordinates.
Mid-Career Track
Mid-career professionals in managerial roles who haven't quite made it to the C-suite just yet could choose from a range of sessions and panels that delved into this unique stage where responsibilities ramp up at the same time as outside commitments. One such discussion that we had the opportunity to attend via live stream was "Negotiating for Yourself on Your Way In, Up, and Out."
Professor Victoria H. Medvec, the co-founder and executive director of the Kellogg Center of Executive Women, kicked off this session, which emphasized participation. She wasted no time diving right into the heart of the matter: "Women often don't negotiate for themselves," she revealed. Given how vital negotiation is to success and forward movement in the corporate world, this is a real problem, she underscored. If women don't negotiate for themselves, no one else will negotiate for them.
Medvec emphasized the keys to negotiation: "be confident" and avoid negotiations based on existing salary precedents. The problem with focusing on salary negotiation is that it limits you and doesn't show your organization why you're worth more money. Women should instead negotiate what is important to them and focus on differentiating themselves in their specific role. "Turn your differentiators into negotiable items," Medvec encouraged.
She went on to give examples of how women can draw attention to their admirable qualities to demonstrate why they're worth more and worth ignoring salary precedents. Medvec encouraged her audience to focus on the other side's needs and priorities to successfully negotiate. Medvec's session concluded with a lively audience Q&A.
Other sessions available to mid-career professionals included the following:
Top Three Reasons to Stay in the Game: This session discussed the idea of throwing in the towel and when to consider hanging on for a little bit longer. Everyone has reached a point where they're ready to step away from a specific job, organization, or the workforce, but that's not always the best choice. Instead, this session gave attendees three reasons to stick it out.
Succeeding and Leading in a Biased World: Bias is unavoidable; the key is to recognize and manage it effectively for better relationships and work teams. This discussion encouraged audience members to identify their own biases so they can more effectively manage their colleagues' perceptions.
Executive Track
The final track was dedicated to women who have already made it into the upper echelons of their organizations. These sessions catered to vice presidents and above who want to consider their options for how to enter the boardroom.
Sessions available for executive women included the following:
Positioning Yourself for a Board Seat: There's a lack of opportunity for many women in the boardroom. Board seats often feel quite elusive. This session unpacked what women can do to position themselves for a board offer, including leveraging their network.
Creating a Powerful Second Act: Even in the C-suite, there comes a time when you close out a chapter and begin to contemplate a new path. This panel featured women who explained how they engineered powerful second acts.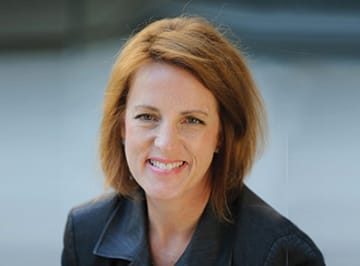 We also had the opportunity to live stream "Disrupt Yourself: Putting the Power of Disruptive Innovation to Work." Whitney Johnson, a critically acclaimed author, executive and performance coach, and innovative thinker, hosted this session, which delved into the power of personal disruption.
Johnson began by discussing the love/hate relationship that we all have with change. It's a necessary evil, but it's rarely comfortable. However, the theory of disruption states that your odds of success are six times greater and your revenue opportunities are 20 times higher when you embrace disruption. Examples include the light bulb's disruption of the gas lamp and Netflix's disruption of Blockbuster.
Johnson also used the lecture as an opportunity to discuss the importance of personal disruption. She explained how we're often focused solely on forward movement when sideways, backward, and downwards movement can be just as vital. The key is to take the right kinds of risks that accentuate your strengths.
Johnson encouraged audience members to participate in small breakout sessions during her talk. In one of the breakouts, women were asked to share with their neighbor which compliments they receive most often and to own those compliments. In another session, the women were asked to tell someone what they face in the office and to ask for advice without any qualifications or "buts." The goal was to encourage women to embrace their strengths and weaknesses.
Global Women's Summit
The summit consisted of more than two dozen interactive sessions and a host of dynamic speakers that appealed to professional women at every career stage. There were also various networking opportunities, such as the "Investing in Other Women Dinner" that was open to Executive Track women and the "Morning Meetups – Networking Breakfast."
Visit Kellogg's website to take a more in-depth look at the schedule of events, as well as learn more about the Summit speakers. You can also find a brief overview on Clear Admit.