Join Clear Admit and CommonBond for this free live chat session on June 12th.
Questions about applying for an MBA loan? Not sure whether to apply for Federal or Private loans for b-school? Wondering how much you should take out for b-school? Register below and login on June 12th for the opportunity ask any and all questions about the MBA student loan process
Keith Babich, CommonBond's Director of Campus Relations, will be available to assist you with your questions and concerns throughout the session.
Tuesday, June 12, 2018
10:00 a.m. ET
Can't Make It?
Don't worry! Sign up and we can send a review of the chat directly to your inbox.
Chat Host:
Keith Babich, CommonBond Director of Campus Relations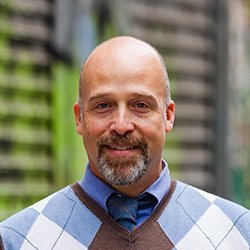 Keith Babich is Director of Campus Relations at CommonBond. Keith's more than 20 years of experience in the financial aid and student finance sector have been focused on helping students access educational opportunities. Prior to joining CommonBond, Keith was Associate Vice President, Financial Aid at Berkeley College where he was responsible for supervising all aspects of financial aid processing and Title IV compliance at multiple locations.