The University of Washington Foster School of Business will become the 20th school to join the Consortium for Graduate Study in Management, an organization dedicated to promoting diversity and inclusion in business education and corporate leadership. The Foster School's first official day of membership will be July 1, 2018.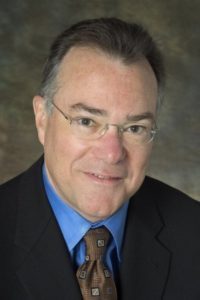 Reflecting on its recent welcome into the Consortium's ranks, Foster Dean James Jiambalvo noted ways the school has embraced diversity and inclusion as a core tenant within its academic programs, student experiences, and community. He also highlighted new possibilities that may result from Consortium membership.
"Our membership provides an opportunity to live values fundamental to the Foster School and the University of Washington, namely that commitments to diversity, equity, and inclusion in America's classrooms and boardrooms make for resilient thinkers who have the power to lead and inspire the world toward better outcomes for all," Jiambalvo said.
The Consortium has worked with top-ranked MBA programs around the country since 1966 to increase the representation of minorities in business. Each year, thanks to the participation of its member schools and 85 corporate partners, hundreds of incoming students receive merit-based, full-tuition fellowships to leading business schools across the United States. This year, the Consortium expects to welcome more than 500 students to its ranks. In addition to receiving this critical financial support, Consortium fellows also join a strong network of 9,000 diverse alumni.
As for this newest partnership with the Foster School, Consortium Executive Director and CEO Peter J. Aranda III is excited. "It's been clear from the start that Foster would be a strong, enthusiastic, and energetic partner in furthering our mission," he said. "We're eager to begin working with Dean James Jiambalvo and the rest of his team."
This time last year, the Consortium announced the addition of its 19th member school, Rice University's Jones Graduate School of Business. Rice Business, as that school likes to call itself, officially joined on July 1, 2017, and will soon participate in its first-ever Orientation Program & Career Forum—an annual conference for new MBA students and Consortium constituents.
To learn more, you can read the full press release on the Consortium website.