Each week we collect all the MBA news that's fit to print and provide a quick overview of the latest trending topics from top schools around the world.
Here's your quick MBA News You Need digest for the week of July 5, 2018. 
Latest GMAC Survey Shows Slight Falloff in MBA Hiring
According to GMAC's 2018 Corporate Recruiters Survey of 96 graduate business schools and 1,066 employers, 81 percent of companies plan to hire MBA graduates in 2018. While this stat might seem impressive, it's actually a notable decrease from last year—representative of the fact that overall projected hiring in both the United States and Europe is down. However, demand from employers in the Asia Pacific region for MBA graduates remains the same as it was last year, at 90 percent.
Other survey findings:
The expected MBA graduate base salary is $105,000.
In 2018, U.S. employers are less likely to hire international business school graduates compared to last year (47 percent vs. 55 percent).
Master in Management (MiM) graduates and Master of Data Analytics graduates are in high demand.

Roughly 7 in 10 companies in Asia Pacific (73 percent), Europe (72 percent), and Latin America (69 percent) plan to hire MiM graduates, compared to just 39 percent of U.S. companies.
More than half (52 percent) of companies plan to hire Master of Data Analytics graduates in 2018, up from 35 percent last year.
Visit the GMAC website to download the report.
Grand Opening Nears for New Home of CMU's Tepper School of Business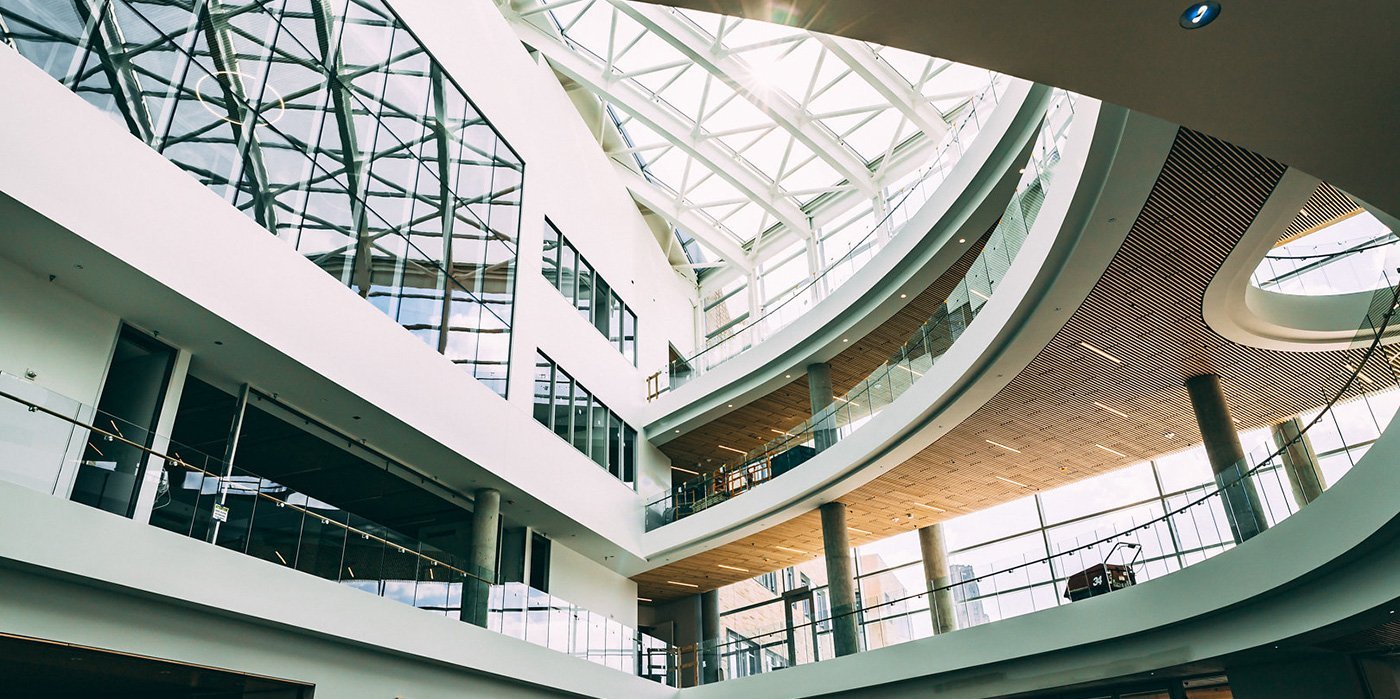 The scheduled September opening is nearing for the the David A. Tepper Quadrangle (Tepper Quad), the new home of CMU's Tepper School of Business. Right now, construction nears completion, and students, faculty, and staff get ready for the fast-approaching move in.
The new, state-of-the-art 315,000-square-foot Tepper Quad will offer Tepper students a mix of vast open spaces, small private offices, classrooms, a 600-seat auditorium, a fitness center, and a café.
The expansion will greatly benefit MBA students and contribute to the growth of the school. It will also introduce new opportunities for collaborations and entrepreneurial initiatives.
Click here to learn about everything CMU Tepper students can expect from the new Tepper Quad.
Georgetown's McDonough School Welcomes 12 New Ventures to Its Summer Startup Incubator
For the past eight years, Georgetown McDonough's  two-month summer startup incubator program has welcomed new entrepreneurial ventures to campus. This year, McDonough is hosting 12 new startups developed by current Georgetown students and recent graduates.
The ventures chosen for the program will receive support from faculty, mentors, and experienced entrepreneurs, as well as a campus workspace, membership in the Georgetown Venture Lab, a stipend, introductions to investors, invitations to networking events, and more.
This year's list of companies spanned a wide range of industries and interests. Here are just a few examples:
Al Sur Latin Kitchen and Catering LLC, dedicated to making wholesome and dish-ready meals from freezer to table in minutes
Credit/Ability, a platform to facilitate access to housing for refugees and migrants
GiftLove, an online marketplace for products from local small businesses
ShyftMarketing, a full-service social media and digital marketing agency
Truckr, a mobile app connecting customers to their favorite food trucks
To learn about all 12 ventures, head to the Georgetown McDonough website.