Sponsored Content
Wharton is to business school as Nike is to sportswear—they are synonymous with what they sell…Wharton is one of the consummate elite brands, a marker of success coveted by applicants and employers alike.
The 2018 U.S. News & World Report's Best Business Schools and the Financial Times Global MBA Ranking place Wharton as third in the world while the Economist ranks the Wharton Full-Time MBA program fourth globally.
Despite Wharton's universal acclaim and worldwide prestige, it might be news to some that the MBA program's offerings include a joint-degree MA program with Penn's School of Arts & Sciences focused exclusively on international studies via the Lauder Institute.
"The Lauder Institute provides context for students to put into practice business and law issues around the world while taking into consideration the environment around them," explained the Lauder Institute's Director of Admissions Marketing and Communications Kara Keenan Sweeney.
"We provide students with advanced language skills, intercultural awareness, and on-the-ground experience via our immersions and academic coursework to really help them see business and law from a 'big picture' perspective."

What is the Lauder Institute?
The Lauder Institute was founded in 1983 and offers a joint-degree program for students who aspire to become global leaders. In addition to the Wharton MBA or JD program at Penn Law, the Lauder Institute provides a rigorous academic program in which students earn a Master of Arts in International Studies awarded by Penn's School of Arts & Sciences.
These unique joint MBA/MA and JD/MA degrees integrate teaching in tailored arts and science coursework alongside advanced language study, cultural immersion experiences, and international political economy classes.
Lauder Institute Director Mauro Guillén writes, "No other top business school offers a two-year joint-degree program that combines the study of business and international studies in the way we do.
"We offer in-depth immersion into specific regions of the world that have sometimes been overlooked (including Africa) and a broader Global program that allows students to broaden their skillset at a macro-level."
The Lauder Institute has made diversity a top priority. Walk into any lecture and you'll hear English spoken with traces of Arabic, Dutch, French, Hebrew, Hindi, Japanese, Mandarin Chinese, Russian, Spanish, Vietnamese and more. In fact, over half of Lauder candidates are non-US citizens. The community's global focus is what bonds participants from such diverse backgrounds.
Inside the Lauder Joint MBA/MA Program

The Lauder MBA/MA program lasts 24 months and starts each May. For MBA candidates, this means they arrive on campus before the bulk of their Wharton classmates do, which gives them a head start on their rigorous coursework.
The Lauder program's condensed timeframe—just four months longer than the Wharton MBA—also means that students must commit to a demanding course load. In order to graduate, students must complete a total of 33 credits—the traditional 19 Wharton MBA credits plus an additional 14 Lauder MA credits. While this figure is intimidating, the Lauder curriculum has been streamlined to ensure that joint-degree students don't bite off more than they can chew.
Lauder Institute Curriculum Overview
Lauder students can expect to participate in a curriculum that emphasizes various global themes and concepts.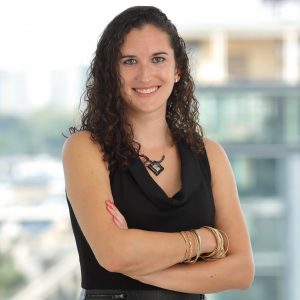 Coursework is divided between general global knowledge and knowledge specific to a certain region. The goal is to prepare students for global leadership careers in the region of their choice, which is also why students pursue one of six concentrations/geographic regions:
Africa
Latin America
East and Southeast Asia
Europe
Global
South Asia, the Middle East, and North Africa
Within their chosen region, students delve into the geography, history, and social, political, economic, and cultural contexts. "Having the regional program of concentration has allowed me to study African history, culture, and political economy with classmates who are as excited by the region as I am and who are dedicated to creating an impact as well," explained Medora Brown, Lauder Class of 2019.
Lauder students also have the opportunity to focus on a target language to help develop their fluency and intercultural competencies. Language proficiency is one of the most unique aspects of the program. To enter the Lauder Institute, students must demonstrate an advanced level of proficiency in a language other than English. By the time they graduate, that language proficiency must be developed to a superior level.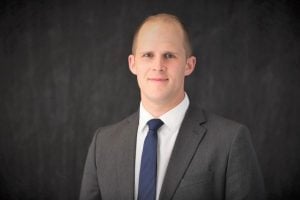 "The Lauder program forced me out of my comfort zone to really push my language skills to the next level. I developed the confidence I needed to perform well in my interviews for Japanese speaking roles, and in the multiple professional interactions I have had in Japanese since then."
Other elements of the Lauder Institute curriculum that stand out include:
·       Lauder Immersions and Ventures
Immersions and ventures provide Lauder students with the opportunity to have an authentic experience in their chosen region. Unlike traditional study abroad programs, the Lauder Institute offers both short-term and longer summer immersions to give students an opportunity to develop into global business leaders.
In total, there are four types of immersion experiences:
"The Lauder Intercultural Venture, a weeklong trip over spring break, has been one of the definitive highlights of my Lauder experience thus far," said Brown.
"I spent a week studying biodiversity and conservation in Madagascar with about 20 of my fellow Lauder classmates, and it was truly an incredible experience. We had the chance to meet with organizations working to navigate the tension not only between conservation and economic development, but also between conservation and subsistence. It's a fascinating conundrum, and one that organizations are addressing with creativity, innovation, and dedication."
·       The Global Knowledge Lab (GKL)
GKL is a research requirement that culminates in a two-fold capstone project, which includes both group and individual research projects. The GLK provides students with the opportunity to integrate subject knowledge with their language, managerial, and intercultural skills to develop practical and analytical projects. For many students, the Global Knowledge Lab (GKL) is a highlight of the Lauder Institute experience.
"It's the primary writing and research requirement of the MA degree, and was an opportunity for my research group and me to travel to different parts of the world to study a topic of our choosing," said Moss.
"Not only was it a great excuse to explore the world with a few good friends, but it was also fascinating to learn about different cultures through the lens of something about which I was personally passionate."
Five Benefits of the Lauder Institute

The Lauder Institute seeks to attract any student who is passionate about international issues and a career in international business. Whether you already have years of international business experience on your CV or you are looking to expand your credentials, the Lauder Institute is an ideal choice.
1.     Small Cohorts
Compared to the standard Wharton MBA program, the Lauder Institute has just 70 – 75 students in its cohort. Lauder's small cohorts allow students to bond in incredible ways and to experience more individualized attention.
"The tight-knit nature of the community is a key aspect of the Lauder program," explained Guillén. "Each class comprises a group of 70 tremendously cosmopolitan citizens of the world. They learn from one another. They develop deep personal and professional connections that last way beyond graduation."
2.     Close-Knit Classmates

From the perspective of students, the Lauder Institute also provides an opportunity to stand out in the crowd instead of getting lost in the shuffle. Moss' counts his classmates among the highlights of his Lauder experience.
"With Lauder, I always felt part of a tight-knit community of interesting, smart, and genuinely kind people who were willing to go the extra mile to help me out personally or professionally," Moss remembered.
"A couple months into the school year, my wife and I had a baby, and during my first class back at school the whole Lauder class surprised me with a giant basket of gifts that included brand new books for my son and a number of other very thoughtful gifts for me and my wife. For me, that was one of the highlights of my school experience and is a perfect example of the type of community that Lauder provides."
3.     Fresh, Global-Focused Curriculum
"Our program is a one-of-a-kind experience: intense, intimate, and aligned with the large transformations in the global economic and political landscape," explained Guillén.

"The traditional MBA program is a great foundation for young professionals, and the Lauder program adds to that foundation by offering a fresh curriculum that covers not only language and culture, but also international economics, entrepreneurship, and leadership."
4.     Unique Language Component
To encourage superior-level language proficiency, Lauder has dedicated faculty available to teach ten languages, with new language programs on the horizon:
Arabic
Chinese (Mandarin)
French
German
Hindi
Japanese
Korean
Portuguese
Russian
Spanish
"The language component of the program is key," explained Brown. "I had not taken French classes since undergrad, and so I have enjoyed being back in a language classroom."
5.     More Integration with Other Aspects of the University of Pennsylvania
MBA students have an embarrassment of riches at Wharton, so it's easy to imagine never setting foot outside the business school. Lauder offers a number of opportunities to push its students out of their comfort zones and explore the myriad courses and opportunities available from the University of Pennsylvania.

"Lauder opens the door to more classes in the School of Arts and Sciences and other parts of Penn that Wharton would not necessarily count toward the MBA," said Brown. "Being in Lauder has allowed me to better leverage the resources available from the wider Penn campus."
Your Career After the Lauder Institute
"The Lauder program really opened my eyes to the broad range of opportunities that exist throughout the world, both personally and professionally, and directly led to my choice to work in Korea," Moss explained.
"With an international focus at its core, the Lauder program attracts students from all corners of the earth with a wide range of interests and professional backgrounds. Being able to tap into that collective knowledge during my job search was immensely beneficial and was definitely part of the reason why I landed the job at Samsung."

As for Brown, this summer she will participate in two internships to expand her experience. First, she will work in the New York office of an East Africa-focused impact investing fund focused on conservation. Then she will head to Nairobi to work for Dahlberg Advisors, a social sector-focused consulting firm.
"Lauder's career services—both the Global Career Advisor and the student career representatives—were key in helping me secure these roles," said Brown. "I imagine much of what I have learned about African political economy will serve me well during my time there."
Getting Into the Lauder Institute
Applicants to the Lauder program apply jointly with the Wharton MBA program via the online application in Rounds 1 or 2. Additional components for the Lauder application include an essay, information on your international experience, and the results of the OPI language test. Admission is offered jointly to both programs and the MA program is not offered on its own, but as a supplement to the MBA program.
Applicants often have the most questions about the Oral Proficiency Interview (OPI), a 20-30 minute oral exam to demonstrate language ability. If an applicant is interested in applying to one of Lauder's regional programs of concentration, they must test at least at the advanced-low level on the OPI. For the Global program, applicants must test at the superior level in any language other than English.
Applicants can learn everything they need to know about the Lauder MBA/MA admissions requirements here.
The Round 1 application deadline is September 18, 2018. The OPI can be completed any time between July 1 and the application deadline.